Apple is zo gesloten als een oester als het gaat om nieuwe producten. Juist daardoor doen vaak de wildste geruchten de ronde, soms maandenlang. Dit zijn de opmerkelijkste geruchten van het voorbije jaar.
De Apple Car komt eraan
Een auto lijkt behoorlijk ver van het bed van een bedrijf dat computers, telefoons, tablets en horloges maakt. Zeker de 'hardware'-kant, zoals een motor, wielophanging en stuurinrichting, zijn compleet nieuw voor Apple. Nou heeft Apple al veel ervaring met leveranciers over de hele wereld die allemaal onderdeeltjes leveren, waarna Apple die laat assembleren. Dat zou het theoretisch met een eventuele Apple Car ook kunnen doen, maar dit is wel iets andere koek; een auto bevat een stuk meer onderdelen dat pakweg een iPhone of Mac. Het zou dus ook kunnen dan Apple op hardwaregebied gaat samenwerken met een bestaande autofabrikant.

Op softwaregebied kan Apple echter het verschil maken. Auto's zitten al vol software en uit al die knoppen, hendels en display-interfaces word je nu al niet wijs. Zelfrijdende auto's worden op dat gebied nog veel ingewikkelder. Om de (deels) zelfrijdende Tesla S die al op de markt is te bedienen, heb je nu al bijna een cursus nodig. Als er één bedrijf is dat deze ingewikkelde materie kan samenvatten in een simpele en gebruiksvriendelijke interface, dan is het Apple wel.
BLACK FRIDAY: De iPhone 14 nu tot €348 korting!
• Maximaal voordeel als je thuis Ziggo hebt
• 6 maanden Apple Music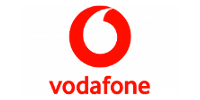 Bekijk actie
Chipgate: Chip  bepaalt accuduur iPhone 6s (Plus)

De iPhone 6s wordt geleverd met een TMSC- of Samsung-chip. Boze tongen beweerden dat de Samsung-chip een nadelig effect had op de accuduur, Apple gooide olie op het vuur door geringe verschillen te erkennen. De wetenschap ontkrachtte het hele verhaal: uiteindelijk bleek je niet beter of slechter af te zijn met een Samsung-chip. Doei, #chipgate.
4-inch iPhone op komst

Voor de lancering van de iPhone 6s gingen er geluiden dat er ook een 4-inch variant (dezelfde grootte als de iPhone 5s) op de markt zou komen. Dat bleek niet te gebeuren, al gaan de geruchten nu voor 2016. Het schijnt dat er in februari een kleine iPhone 6c gaat verschijnen, in alle kleuren van de regenboog. Wij wachten nog even geduldig af.