Waarom Apple nog steeds iPhones maakt met een karige 16 GB opslagruimte is ons een raadsel, zeker omdat uitbreiden niet tot de mogelijkheden behoort. Heb je zo'n iPhone, dan moet je roeien met de riemen die je hebt. Gelukkig komen er steeds meer oplossingen voor dit euvel. Zo biedt de iXpand Flash Drive van SanDisk extra opslagruimte voor je iPhone of iPad.
Usb-stick met Lightning-aansluiting
De ene kant van de iXpand is een usb-stick (usb 3.0) en aan de andere kant zit een Lightning-uitgang. Zo kun je je bestanden overzetten naar je Mac of pc. Foto's, video's en andere documenten verplaats je dus heel eenvoudig, waardoor er weer een zee aan ruimte beschikbaar komt en je weer kunt filmen in 4K. Via de bijbehorende app kun je aangeven of er een automatische back-up van je foto's en video's gemaakt moet worden, iedere keer dat je de stick aansluit op je iOS-apparaat. Ook foto's die je hebt gepost op social media als Facebook en Instagram stel je op deze manier veilig. Je kunt je bestanden trouwens beveiligen met een wachtwoord.
Ook een leuke mogelijkheid: zet een video op de iXpand (.WMV, .AVI, .MKV, .MP4, .MOV) en speel hem rechtstreeks vanaf de stick af – houd er wel rekening mee dat DRM-beveiligde content niet op deze manier kan worden afgespeeld.
BLACK FRIDAY: De iPhone 14 nu tot €348 korting!
• Maximaal voordeel als je thuis Ziggo hebt
• 6 maanden Apple Music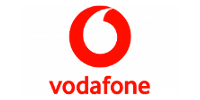 Bekijk actie
Design iXpand Flash Drive
De iXpand Flash Drive heeft de vorm van een lus. Hij buigt naar de achterkant van de iPhone en vormt dus geen lomp en onhandig uitsteeksel aan de onderkant daarvan. Heb je een hoesje om je iPhone of iPad, dan zit dat in het overgrote deel van de gevallen niet in de weg. De iXpand Flash Drive is verkrijgbaar met een capaciteit van 16, 32, 64 of 128 GB. De adviesprijs begint bij € 44,99 en de verkoop start binnenkort. Meer informatie vind je op de website van SanDisk.