Apple wordt ervan beschuldigd muziek te hebben verwijderd van iPods zonder dat gebruikers hiervan op de hoogte waren. Dat is naar voren gekomen in een rechtszaak die door gebruikers is aangespannen omdat zij alleen via de iTunes Store of vanaf cd's muziek op hun iPod konden zetten. Deze beperking gold jaren geleden voor diverse iPod-modellen. De aanklacht dateert dan ook van 2005.
Muziek van concurrende muziekwinkels
Volgens de aanklacht wilde Apple voorkomen dat iPod-gebruikers muziek konden afspelen die was aangekocht via concurrerende online muziekwinkels. Indien deze muziek in de iTunes-bibliotheek werd aangetroffen, gaf iTunes tussen 2007 en 2009 een foutmelding wanneer een gebruiker zijn iPod wilde synchroniseren. De iPod moest hersteld worden waarna de muziek van concurrerende diensten werd verwijderd. Hierover werden gebruikers niet geïnformeerd. Hoewel het goed mogelijk is dat iTunes technisch gezien niet overweg kon met muziek uit andere winkels, heeft het er alle schijn van dat Apple met opzet gebruikers hun iPods liet herstellen.
Verklaringen van Steve Jobs
Apple stelt dat het om een 'veiligheidsmaatregel tegen hackers' ging, maar eerdere verklaringen van Steve Jobs suggereren iets anders. In een e-mail zei Jobs over de concurrerende dienst Music Match het volgende: 'We moeten er zeker van zijn dat wanneer Music Match zijn eigen winkel lanceert, ze geen gebruik kunnen maken van iPods.' Ook RealNetworks moest het ontgelden toen het bedrijf in 2004 een workaround had gevonden om muziek op iPods te zetten. Apple beschuldigde RealNetworks toen van hacken.
De iPhone 14 nu tot €7,50 korting per maand!
Maximaal voordeel als je thuis internet van Ziggo hebt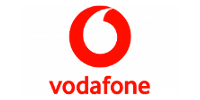 Bekijk actie
In de rechtszaak, die maandag is begonnen, wordt een schadevergoeding van 350 miljoen dollar geëist. Deze of volgende week zullen ook Apple-directeuren Eddy Cue en Phil Schiller komen opdraven om een verklaring af te leggen.