Muziekliefhebbers opgelet: wist je al dat je elke week een ander nummer gratis kunt downloaden in de iTunes Store? Ook als je krap zit in je iTunes-tegoed kun je beetje bij beetje je muziekbibliotheek uitbreiden. Deze week: The Morning Benders.
The Morning Benders is een indierockband uit Berkeley, Californië. En dan hebben we het hier niet over 'indie' in de betekenis van 'independent' (onafhankelijk), want de band staat getekend bij het Britse Rough Trade Records, maar over de muziek van het Amerikaanse kwartet. Hoe dat klinkt? Als een potpourri van gruizige gitaren, stemmige zang en tegendraadse melodielijnen. Promises is niet direct een nummer dat je in de hitlijsten zult aantreffen, maar liefhebbers van sfeervolle muziek zullen dit zeker kunnen waarderen.

Luister en download deze single nu gratis in de iTunes Store (alleen beschikbaar in de Nederlandse Store).
De iPhone 13 nu met 3 maanden gratis Apple TV+!
Maximaal voordeel als je thuis internet van Ziggo hebt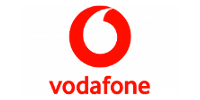 Bekijk actie
Eerdere muzikale tips uit deze rubriek kun je hier vinden. Gebruik je Spotify? En ben je altijd op zoek naar nieuwe muziek? Abonneer je dan op de INDIEplaylist (Spotify-link), die iedere maand wordt samengesteld door ondergetekende. Zie voor meer informatie: www.indieplaylist.net.