iTunes Match is lucratief voor de muziekindustrie. Ondanks dat platenmaatschappijen eerder sceptisch waren over de matchservice, blijkt dat de inkomsten voor de industrie toch wel erg positief uitvallen. MacRumors schrijft, op basis van een blogpost op TunesCore, dat de platenmaatschappijen en artiesten royalty's krijgen uitbetaald op basis van het aantal keren dat een liedje 'gematcht' is.
Wantrouwen
Het wantrouwen van de kleinere labels jegens iTunes Match, was er met name vanwege het feit dat de service 'witwassen' van muziek in de hand werkt. Jeff Price, de auteur op TunesCore, weerlegt dit:  'Als iemand een gedownload liedje op zijn of haar harde schijf heeft staan en dit afspeelt, krijgt de rechthebbende niets. Betaalt deze persoon echter abonnementsgeld voor iTunes Match en hij of zij speelt het liedje af via de iTunes Match-service, dan krijgt de rechthebbende hiervoor betaald.'
De iPhone 14 nu tot €7,50 korting per maand!
Maximaal voordeel als je thuis internet van Ziggo hebt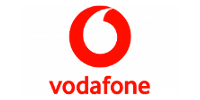 Bekijk actie
De verdeling van inkomsten van de 'iMatch-service' gaat als volgt: net als andere inkomsten uit de App Store en iTunes krijgt Apple 30%. De overige 70% wordt verdeeld over de platenmaatschappij en de artiest, waarbij 88% voor de platenmaatschappij is gereserveerd. De royalty's worden gebaseerd op het aantal keren dat een liedje wordt opgevraagd, ongeacht of het gematcht of geüpload is. Er zijn zelfs dubbele inkomsten voor de muziekindustrie op het moment dat een gebruiker van iTunes Match een gekochte cd overzet naar zijn Mac of pc en deze 'matcht'.
Spotify
Verder noemt Price nog het wezenlijke verschil van iMatch met streamingsdiensten als Spotify. Hierbij betaalt de gebruiker een bedrag om naar Spotify's muziekcollectie te mogen luisteren. Daarentegen is de muziek in iTunes Match echt in jouw bezit. Maar bovenal roemt de auteur het feit dat zowel Apple als Spotify blijft innoveren, waarbij de muziekindustrie ook nog een graantje meepikt.