Muziek aanschaffen met iTunes is populair. Ik koop dan ook al jaren geen CD's meer. Wat blijkt, in de Verenigde Staten is iTunes de absolute nummer 1 in de online verkoop. Maarliefst 69 procent van de digitale downloads staan op naam van iTunes.
De absolute winnaar in de muziekverkoop is toch de ouderwetse CD met 65 procent van de totale muziekverkopen. De digitale downloads heersen over de andere 35 procent van de markt. iTunes is dus marktleider in een kleiner segment dan de vertrouwde CD, dat betekent dat iTunes 24 procent bijdraagt aan de gehele muziekverkopen.  iTunes kan het nog niet winnen van de CD.
De iPhone 13 nu met 3 maanden gratis Apple TV+!
Maximaal voordeel als je thuis internet van Ziggo hebt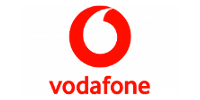 Bekijk actie
Waarom die liefde voor de ouderwetse CD? Tegenwoordig moet je muziek digitaal op de computer staan om er iets mee te kunnen. Je nieuwe muziek op de iPod beluisteren, eerst de CD naar iTunes kopiëren. Dat is onnodig moeilijk doen en je houdt een CD over die alleen maar in de kast staat. Of heb je nog een stereotoren met zo'n cd-wisselaar? CD erin, vijf nummers luisteren, CD eruit, andere CD erin. Dat terwijl je complete iTunes afspeellijsten via de Aiport Express naar de geluidsinstallatie kan sturen. Geen gedoe met schijfjes, doosjes of boekjes. Laat mij de muziek maar lekker downloaden, maar blijkbaar denkt 65 procent van de consumenten hier anders over.
De muziekverkoop van iTunes steeg de afgelopen maanden minder dan voorheen. In december 2009 steeg de verkoop met 5 procent, terwijl dit in juni van het afgelopen jaar nog 11 procent was. De teruglopende groei lijkt het gevolg van de vernieuwde prijzen, zoals ingevoerd in april 2009. Kocht je voor die tijd nog een muzieknummer voor 0,99 euro, met de nieuwe prijsstelling stegen veel prijzen naar 1,29 euro per liedje. Aanvankelijk dacht ik: de groei is er simpelweg uit, de iTunes markt heeft zijn top bereikt. Maar met een marktaandeel van 35 procent hebben de digitale downloads nog alle ruimte om CD-kopers te overtuigen van het downloadgemak.