Al sinds vorig jaar zijn er geruchten over het verdwijnen van de koptelefoon-aansluiting op de nieuwe iPhone 7. Muziek speel je voortaan draadloos af, of via de Lightning-poort. Eerder gingen er geruchten over een adapter waarmee je je oude EarPods en koptelefoon alsnog kunt blijven gebruiken. De geruchten worden concreter nu er een video is opgedoken met deze Lightning-naar-3,5mm-adapter in de hoofdrol. De video zou afkomstig zijn uit een Vietnamese Foxconn-fabriek, zo meldt 9to5Mac.

Koptelefoon-adapter werkt onder iOS 10
De adapter in de video prik je met de ene kant in je iPhone. Op de andere kant van de adapter sluit je je koptelefoon of oordopjes aan. Vergelijk je de adapter met soortgelijke Apple-producten, dan ziet-ie er verrassend authentiek uit. Kijk bijvoorbeeld maar eens naar de Lightning-naar-SD-kaartlezer. De adapter lijkt niet te werken met iOS 9, maar wel met iOS 10. Gebruik je het op een iPhone met een Lightning- én een koptelefoon-aansluiting en sluit je op beide een koptelefoon aan? Dan krijgt de Lightning-poort voorrang.
Hieronder zie je de adapter in actie:
De iPhone 14 nu tot €348 korting!
• Maximaal voordeel als je thuis Ziggo hebt
• 6 maanden Apple Music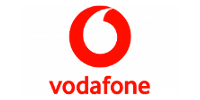 Bekijk actie
Keynote Apple in september
Hoe het nu gaat als Apple straks echt de koptelefoon-aansluiting verwijdert, is nog onduidelijk. Een scenario is dat Apple bij de iPhone 7 EarPods levert met een Lightning-aansluiting die je direct kunt aansluiten. Een andere optie is dat ze de ouderwetse oordopjes blijven leveren, met daarbij het bovenstaande adaptertje. In de eerste helft van september geeft Apple een keynote, dan horen we de details.