In Amerika zijn opnieuw geruchten opgedoken dat het voortbestaan van de iPod classic wordt bedreigd. Gelukkig blijkt dat loos alarm nu bekend is geworden dat Steve Jobs het verdwijnen van de iPod classic op zijn eigen onnavolgbare manier al veel eerder heeft ontkend: 'We have no plans to [discontinue the iPod classic]'.
Retrospectief
Wat is er gebeurd? Vorige week publiceerde de Guardian een artikel met een boeiende terugblik op de moeder-aller-iPods, de iPod classic, die in 2001 op de markt kwam en waarvan het design sinds de harddiskupdate (van 120 naar 160 GB) van september 2009 niet meer is veranderd. Zelfs niet nadat Toshiba afgelopen januari nog nieuwe, voor de iPod Classic geschikte harddisks van 220 GB uitbracht.
De iPhone 13 nu met 3 maanden gratis Apple TV+!
Maximaal voordeel als je thuis internet van Ziggo hebt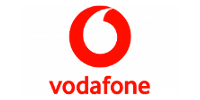 Bekijk actie
Tekenen aan de wand?
In Amerikaanse Apple Stores zouden de levertijden van de iPod classic zijn opgelopen van 24 uur tot 3 à 4 dagen, diverse leveranciers kampen er met slinkende voorraden en op de jaarlijkse Developers Conference 2010 werd het apparaat niet eens genoemd. Volgens analist dr. Alice Enders zijn dat allemaal tekenen dat Apple de productie van de iPod classic zal gaan staken.
Onrust
Dit artikel veroorzaakte op zijn beurt nieuwe onrust bij de vele classic-liefhebbers die met het lot van hun favoriete gadget zijn begaan. Eén van hen schreef echter naar MacRumors dat hij daarover in september vorig jaar naar Steve Jobs had ge-e-maild, toen bleek dat Apple alle iPod-modellen – behalve de iPod classic – totaal had vernieuwd. En Jobs gaf nog antwoord ook:
V: Hello, I've heard a LOT of speculation that Apple is looking to kill the iPod Classic because it wasn't updated on Sept. 1st, and that a lot of people would rather Touch. The iPod Classic is probably the best iPod in the line. PLEASE DON'T KILL IT!!!

A: We have no plans to.

Sent from my iPhone
Onsterfelijk
Dit antwoord van Steve Jobs zou iedereen gerust moeten stellen, ondanks dat de iPod classic nu al 18 maanden ongewijzigd is. De iPod classic wordt hoogstwaarschijnlijk gewoon een onsterfelijk icoon, net als de Volkswagen Kever. Een klassiek icoon zet je niet zomaar overboord. Volkswagen heeft dat met de Kever aanvankelijk wel gedaan, maar is daar met de New Beetle op teruggekomen. En Apple zal niet dezelfde fout willen maken.
One more thing
Kortom, we  kijken er niet vreemd van op als in september, 'de traditionele iPod-maand', een nieuwe iPod classic (met minstens een harddisk van 220 GB) wordt aangekondigd, bijvoorbeeld als 'one more thing' bij de introductie van de 7-inch iPad 3.