De iPhone heeft een geheime database waarin de locaties van de gebruiker worden geregistreerd. Dat hebben twee Amerikaanse onderzoekers ontdekt. De gegevens worden niet doorgestuurd, maar wel opgeslagen in een iTunes-backup.
Schending van de privacy?
De ontdekking is met name pikant omdat de gebruiker niet wordt gevraagd of hij het goed vindt dat de iPhone informatie over de gebruiker verzamelt. Met de gegevens kun je namelijk precies zien waar de iPhone is geweest, zelfs de routes uitstippelen van tijdstip tot tijdstip. Dergelijke gegevens mag je volgens de privacy-wetgeving niet verzamelen zonder toestemming van de gebruiker.
De iPhone 13 nu met 3 maanden gratis Apple TV+!
Maximaal voordeel als je thuis internet van Ziggo hebt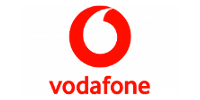 Bekijk actie
Ongebruikt
De backup met alle locatie-gegevens krijgt bij iedere synchronisatie een update. De gegevens blijven daar vervolgens ongebruikt liggen, maar het is voor hackers wel kinderlijk eenvoudig om de data op te vissen. Om dit te demonstreren hebben Pete Warden en Alasdair Allan (de onderzoekers die de gegevens ontdekt hebben) een programma gemaakt waarmee je de gegevens kunt bekijken: iPhonetracker. In het filmpje hieronder leggen Warden en Allan uit hoe ze achter de verborgen locatie-gegevens zijn gekomen:
Wat vind jij er van? Mag Apple zomaar vastleggen waar je met je iPhone gaat of staat?