De geruchtenmolen draait al weken op volle toeren als 't om de nieuwe iPhone draait. Over de releasedatum is al het nodige gezegd, maar Bloomberg 'bevestigde' gisteren de komst van de iPhone 5 in september. Waarschijnlijk gaat de nieuwe iPhone door het leven als iPhone 5 en niet als iPhone 4S zoals eerder gesuggereerd werd.
Ongewijzigd uiterlijk
Het uiterlijk van de iPhone 5 zal niet verschillen met de huidige iPhone, dit in tegenstelling tot het gerucht van gisteren op 9to5mac. Verder is er weinig nieuws onder de zon wat betreft de specificaties in eerdere berichtgeving. De nieuwe iPhone heeft namelijk onder meer een 8MP camera en de dual core A5-processor van Apple aan boord. Dit is dezelfde chip als de iPad 2 eerder dit jaar kreeg. Opvallend is dat er in de berichtgeving van Bloomberg niets meer gezegd wordt over de geïntegreerde sim-kaart, wel over een chip die de iPhone geschikt maakt voor zowel het GSM- als het CDMA-netwerk.
De iPhone 14 nu tot €7,50 korting per maand!
Maximaal voordeel als je thuis internet van Ziggo hebt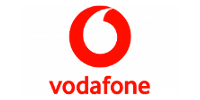 Bekijk actie
iPhone 5?
Verdere geruchten over de naam van het nieuwe iDevice doen ook al een tijdje de ronde, want het is nog altijd niet duidelijk of het nou de iPhone 4S wordt of toch een iPhone 5. Volgens Bloomberg wordt het iPhone 5, maar waarschijnlijk zullen we moeten wachten tot de uiteindelijke presentatie van de nieuwe generatie iPhone voordat we het zeker weten. Tot die tijd doen wij ons best jullie op de hoogte te houden van alle laatste ontwikkelingen.