Vanavond weten we eindelijk meer over de iPhone X – waarvan we eerder dachten dat hij de iPhone 8 zou gaan heten. Maar dankzij ontwikkelaar Guilherme Rambo weten we al iets belangrijks over Apple's aankomende vlaggenschip: je ontgrendelt het toestel straks met Face ID.

Face ID iPhone X
In de gelekte Golden Master van iOS 11 vond Rambo concrete aanwijzingen over Face ID bij de iPhone X. Dit is een gezichtsherkenningstechnologie, waarmee je straks de iPhone X ontgrendelt.
Voordat je de functie kunt gebruiken, moet Face ID uiteraard eerst kennis maken met je gezicht. Daarvoor open je de app Instellingen, tik je op 'Face ID & Passcode' en duw je op 'Enroll Face'. De iPhone X activeert nu zijn camera en er verschijnt een smiley in het scherm, die aangeeft hoe je je gezicht moet positioneren.
BLACK FRIDAY: De iPhone 14 nu tot €348 korting!
• Maximaal voordeel als je thuis Ziggo hebt
• 6 maanden Apple Music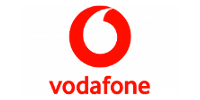 Bekijk actie
Authenticating with FaceID looks like this (timing not correct because it's just the UI, not actual auth) pic.twitter.com/kvNUARDQBJ

— Guilherme Rambo (@_inside) 9 september 2017
In een video laat Rambo zien hoe zijn gezicht tijdens het proces wordt opgevuld met een blauwe bal. Daarna wordt het gezicht toegevoegd aan het gezichtsherkenningssysteem. Voortaan hoef je alleen nog maar richting je iPhone te kijken om hem te ontgrendelen.
Het proces heeft wat weg van Touch ID en ook de andere functies zijn vergelijkbaar. Face ID is er niet namelijk alleen om je iPhone te ontgrendelen, maar je doet er ook betalingen mee via iTunes en de App Store. Ook kun je het gebruiken voor autofill in Safari, die je wachtwoorden automatisch invult.
Voordelen Face ID
Het grote voordeel van Face ID is de snelheid waarmee je je iPhone ontgrendelt. Volgens een eerder gerucht heeft het systeem aan een paar miljoenste van een seconde genoeg om je gezicht te herkennen. Bovendien zou het veiliger werken dan het huidige Touch ID.
Een ander voordeel is dat het de vingerafdruksensor op de iPhone X overbodig maakt. Hierdoor is de iPhone X een vrijwel randloos toestel en bestaat de voorzijde vrijwel alleen maar uit scherm.
Keynote live volgen
Vanavond horen we ongetwijfeld meer over Face ID en de iPhone X. Eerder schreven we een artikel over hoe je het Apple-event – dat om 19:00 uur begint – live volgt.