De nieuwe iPhones zijn nog maar net uit, en er wordt al weer volop gespeculeerd over wat 2020 te bieden heeft. Het zou weleens het jaar kunnen worden van een nieuwe iPhone SE. Apple-analist Ming-Chi Kuo is ervan overtuigd dat er een iPhone SE 2 aan zit te komen.
Specificaties
De allereerste iPhone SE uit 2016 zag eruit als een iPhone 5s, maar had verder de capaciteiten van de iPhone 6s (die toen nog maar een halfjaar oud was). Van de nieuwe iPhone SE 2 verwacht Kuo dat die de buitenkant heeft van een iPhone 8 – een toestel met thuisknop en Touch ID, dus. Dit zijn de verdere specificaties van het nieuwe toestel:
De iPhone 14 nu tot €7,50 korting per maand!
Maximaal voordeel als je thuis internet van Ziggo hebt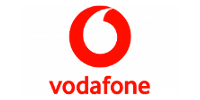 Bekijk actie
4,7-inch scherm
A13-chip (net zoals de iPhone 11 en iPhone 11 Pro)
3GB RAM
64GB of 128GB opslag
Enkelvoudige camera
LCD-scherm
Kleuren: spacegrijs, zilver en rood
Thuisknop met Touch ID
Geen 3D Touch
Kuo verwacht dat de iPhone SE 2 interessant is voor onder meer iPhone 6- en iPhone 6s-gebruikers. Een groot deel daarvan zit niet te wachten op een iPhone van minimaal 5,8-inch en technische snufjes als Face ID of een (drie)dubbele camera. Voor mensen die nu de oude SE hebben, is het misschien een teleurstelling dat de nieuwe generatie waarschijnlijk toch echt een heel stuk groter wordt.
iPhone SE 2 release: maart 2020
Kuo denkt dat het nieuwe instapmodel vanaf januari 2020 in productie gaat. Dat is dan mooi op tijd voor een release in het voorjaar – de vorige SE verscheen in maart. Naar verwachting kost het toestel dan rond de $ 400. Hier betalen we waarschijnlijk rond de € 480. We hebben het hier steeds over de iPhone SE 2, maar het is nog lang niet zeker of dat de uiteindelijke naam gaat worden. Het zou ook de iPhone 8s kunnen worden. Of wat te denken van de iPhone 9?
Wil je op de hoogte blijven van al het iPhone-nieuws? Abonneer je dan op onze wekelijkse nieuwsbrief:
Je aanmelding is helaas niet gelukt. Probeer het later nog eens.
Bron: MacRumors