Een kapotte iPhone of Mac kun je nu niet bij de Apple Store inleveren, want die zijn door de uitbraak van het coronavirus gesloten. Daarom komt Apple nu met een oplossing: alle kapotte Apple-apparaten die nog in de garantie vallen, worden vanaf nu gratis thuis opgehaald voor reparatie.
iPhone of Mac repareren
De Apple-apparaten worden opgehaald en gerepareerd door Elbuco, een Apple Authorised Service Provider (AASP). De dienst is zowel bestemd voor Nederlandse als Belgische Apple-gebruikers en geldt voor alle Apple-apparaten.
De iPhone 14 nu tot €7,50 korting per maand!
Maximaal voordeel als je thuis internet van Ziggo hebt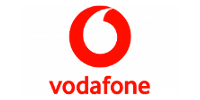 Bekijk actie
Om gebruik te maken van de reparatiedienst, kun je je aanmelden op apple.elbuco.nl. Hier geef je aan om welk Apple-apparaat en  serienummer het gaat. Ook vul je de omschrijving van het probleem en de contactgegevens in.
Met de tijdelijke oplossing helpt Apple klanten die niet meer bij de fysieke Apple Stores terecht kunnen. Als het defect binnen de garantie valt, dan is zowel de reparatie als het ophalen en terugsturen gratis. Valt het buiten de garantie, dan worden er wel transportkosten in rekening gebracht.
Apple Stores dicht
Medio maart gingen alle Apple Stores dicht. In Nederland zijn dat er drie: in Amsterdam, Haarlem en Den Haag. België heeft één Apple Store in Brussel. Apple probeert klanten daarom zoveel mogelijk online te helpen. Een Apple-prodoct kopen kan via de website van Apple of de Apple Store-app. Heb je service nodig, dan kun je terecht bij Apple Support.