Bang om je iPhone, iPod touch of iPad te verliezen? Wees gerust, vanaf vandaag is Apple jouw reddende engel. Hun gratis applicatie genaamd 'Find My iPhone' toont de locatie van je verloren gadget op een kaart.
Zoek mijn iPhone
Find My iPhone weet je niet alleen waar je verloren Apple-handheld is, de app biedt ook toegang tot het toestel. Zo kun je – op afstand – een bericht op het scherm weergeven of een geluidssignaal op maximaal volume laten horen, ook al staat het apparaat op stil. Je kunt het verloren toestel zelfs blokkeren met een wachtwoord, of het complete apparaat wissen. Zo vallen je persoonlijke gegevens niet in de verkeerde handen.
Twee nadelen
Deze applicatie kent echter twee nadelen, een kleine en een grote. Find My iPhone maakt gebruik van een MobileMe-account, hier moet je dus wel over beschikken en deze is niet gratis. Het kleine nadeel is het activeren van de functie, je moet elk toestel eerst vindbaar maken door de optie te activeren onder het kopje 'instellingen'. Het terugvinden van een verloren Apple-gadget vraagt dus de nodige voorbereiding.
Vodafone Runners: De iPhone 13 nu met 3 maanden gratis Apple TV+!
Maximaal voordeel als je thuis internet van Ziggo hebt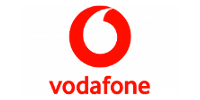 Bekijk actie
Je vindt Find My iPhone in de App Store. Voor meer informatie over MobileMe (en een proefabonnement van 60 dagen) stuur ik je naar de Apple-website.