De Nintendo DS en Sony PSP hebben fors marktaandeel in moeten boeten ten gunste van het iPhone OS (iPhone en iPod touch). Uit gegevens van Flurry Analytics blijkt dat het aandeel in de omzet binnen een jaar tijd steeg van 5 naar 19 procent.
Bron: Flurry Analytics
De iPhone 13 nu met 3 maanden gratis Apple TV+!
Maximaal voordeel als je thuis internet van Ziggo hebt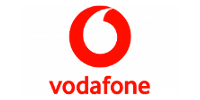 Bekijk actie
In de Verenigde Staten zijn draagbare games verantwoordelijk voor een jaarlijkse omzet van 2,55 miljard dollar. Bijna een vijfde van dit bedrag wordt versleept door de Doodle Jumps en Angry Birds. Bij het PSP-kamp vallen de hardste klappen: het speeltje van Sony is niet langer in staat 20 procent van de omzet te behalen, het aandeel is gedaald naar 11 procent. De Nintendo DS ziet een minder schokkende krimp maar moet toch 5 procent afstaan aan Apple.
Michael Pachter, de videogame-analyst met de mooiste maatpakken, neemt deze omzetgroei voor het iPhone OS bloedserieus:
"De iPod touch is de meest gevaarlijke ontwikkeling ooit voor speluitgevers. Met de betaalbare iPod touch en de lekker goedkope games in de App Store kunnen steeds meer beginnende gamers de Sony PSP of Nintendo DS verruilen voor Apple's handheld."
De toekomst oogt rooskleurig voor het iPhone OS. Met het uitbrengen van de iPad brengt Apple een hele nieuwe speler op de markt van de draagbare games. Het apparaat met 9,7-inch Multi-Touch-scherm lijkt de perfecte gadget voor een verse portie games. Grote spelontwikkelaars als Electronic Arts en Gameloft denken er net zo over en werken al enige tijd aan nieuwe games. Nintendo en Sony zullen dit jaar flink uit moeten pakken met nieuwe games of hardware om Apple's handhelds voor te blijven.