De tijd dat je met je mobiele telefoon donkere foto's vol met ruis maakte, is inmiddels echt verleden tijd. Met de camera van de iPhone 6s (Plus) kun je heel goede foto's maken. Bij Apple werkt dan ook een heel leger aan specialisten die zich bezighouden met dit onderdeel van de iPhone. Meer dan 800 medewerkers werken aan het perfectioneren ervan. Dat zegt Graham Townsend (Senior Director Camera Hardware bij Apple) in een interview met Charlies Rose, correspondent van CBS News.
Nog meer opmerkelijke cijfers over de camera
Het interview met Townsend leverde meer opmerkelijke cijfers op over de camera van de beste iPhone van het moment. Zo bestaat de camera uit maar liefst 200 afzonderlijke onderdelen. Wanneer je één foto gemaakt, verricht je iPhone maar liefst 24 miljard handelingen.
De iPhone 14 nu tot €7,50 korting per maand!
Maximaal voordeel als je thuis internet van Ziggo hebt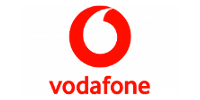 Bekijk actie
Een reden waarom de iPhone 6s Plus zulke goede foto's oplevert, is de optische beeldstabilisatie. Die compenseert kleine bewegingen of trillingen. Vier kleine draadjes zorgen ervoor dat de camera in bedwang wordt gehouden: ze zijn maar een halve mensenhaar dik.
Zelf goede foto's maken?
Een gewoon fototoestel heb je eigenlijk niet meer nodig. Met een iPhone heb je in principe het juiste gereedschap om mooie foto's te maken. Waarschijnlijk heb je je telefoon ook vrijwel altijd bij je, waardoor ieder fotomoment een schot in de roos kan zijn. Wil je beter foto's maken met je iPhone? in iCreate 73 geven we je een spoedcursus iPhone-fotografie. Het blad is verkrijgbaar in onze webshop.
Gebruik jij je gewone fototoestel nog? Of heb jij tegenwoordig genoeg aan je iPhone?