Heb je het nog niet in je eigen agenda gezien, dan vertellen we je het nu maar gauw: Vaderdag komt eraan! Zondag 21 juni mag jij je vader verblijden met een mooie verrassing en wat is er nu leuker dan een handig hoesje of accessoire voor zijn iPhone? Wij zetten de 5 leukste cadeaus voor een iPhone (en enkele andere smartphones) op een rijtje.
1. Powerbank: accu voor iPhone (vanaf € 19,95)
Hoe goed je vader ook accu probeert te sparen, het kan altijd gebeuren dat zijn geliefde iPhone toch leeg raakt vóórdat ie weer veilig aan de lader kan. Bijvoorbeeld tijdens het reizen of gewoon door een dagje intensief gebruik. In die situaties bieden powerbanks een uitkomst: compacte accu's met voldoende capaciteit om de iPhone weer helemaal op te laden. Verkrijgbaar vanaf € 19,95 in verschillende varianten en formaten, geschikt voor alle smartphones.
De iPhone 14 nu tot €7,50 korting per maand!
Maximaal voordeel als je thuis internet van Ziggo hebt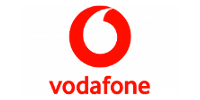 Bekijk actie
2. Hoesje aan broekriem (€ 13,95)
Praktisch, veilig en een chique look: een hoesje aan de broekriem waarin een iPhone goed beschermd is en de eigenaar er meteen bij kan. Dit type hoesje kan aan iedere riem bevestigd worden en sluit door middel van een handige magnetische flap. In deze universele broekriemhoes (€ 13,95) past de iPhone 6 Plus prima en loopt je vader meteen geen risico meer op een gebogen iPhone in de broekzak. Ook geschikt als Honor 4x-hoesje.
3. Bumper voor iPhone (vanaf € 9,95)
Een gebroken scherm is helaas nog steeds een van de meest voorkomende soorten schade aan de iPhone. Een bumper kan dat in veel gevallen voorkomen, omdat de randen van het toestel dan een stuk minder kwetsbaar zijn. Bumpers zijn vanaf € 9,95 verkrijgbaar in verschillende kleuren en materialen voor de iPhone 5(s).
4. Universele smartphonehouder voor in de auto (€ 14,95)
Maakt jouw vader duizenden kilometers per jaar maar ontbreekt er nog steeds een fatsoenlijke houder voor zijn iPhone in de auto? Bijvoorbeeld om te navigeren of handsfree te bellen? Met deze universele smartphonehouder (€ 14,95) maak je daar voor altijd een einde aan. Met een zuigknap wordt hij bevestigd aan de voorruit en dankzij het verstelsysteem past iedere smartphone met een maximale breedte van 8 cm erin.
5. Leren insteekhoes voor iPhone 6 en pasjes (€ 24,95)
Dit leren insteekhoesje (€ 24,95) ziet er niet alleen chique uit, het is ook nog eens hartstikke handig door het extra opbergvakje. Met een pinpas, creditcard en/of rijbewijs erin opgeborgen heeft je vader altijd alle essentiële zaken bij de hand en is zijn iPhone 6 ook nog eens goed beschermd. En dankzij het trekkoord is het toestel zo tevoorschijn gehaald.
Bonustip: iPad – Eenvoudig uitgelegd
Heeft je vader een iPad maar is het lang niet duidelijk hoe alle functies precies werken? In de beginnersgids iPad – Eenvoudig uitgelegd bespreken we in begrijpelijke taal alle belangrijke mogelijkheden van de iPad. Ideaal dus voor je ouders of als cadeau voor Vaderdag!