Nu jailbreaken makkelijker dan ooit is, via onze workshop en de JailbreakMe-website, is overstappen naar een bevrijde versie van iOS toegankelijk voor iedereen. iOS-gebruikers zitten hier echter helemaal niet op te wachten. Uit onze poll blijkt namelijk dat 67% van iPhone-gebruikers hun toestel (nog) niet gejailbreakt hebben. 63% heeft zelfs helemaal geen behoefte aan.
Functionaliteit
Jailbreaken voegt veel functionaliteit toe aan je iOS-apparaat, maar lang niet iedereen wil zich eraan wagen. Opvallend genoeg geeft 6% van de deelnemers aan onze poll aan dat ze niet of nauwelijks profijt hebben van hun jailbreak. Blijkbaar vinden ze ook bij een jailbreak nog niet de functionaliteit die ze zouden wensen, of gebruiken ze de toegevoegde functies in de praktijk nauwelijks.
Liever niet
Van de mensen die hun iPhone nog niet gejailbreakt hebben, geeft maar een klein deel aan dit nog te willen doen (4%). De rest heeft er geen behoefte aan (37%), is bang dat het misgaat (15%) of vindt het verkeerd voelen (9%), bijvoorbeeld omdat ze het als illegaal beschouwen of omdat ze loyaal aan Apple zijn en die het liever niet heeft.
Vodafone Runners: De iPhone 13 nu met 3 maanden gratis Apple TV+!
Maximaal voordeel als je thuis internet van Ziggo hebt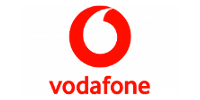 Bekijk actie
Wil ook jij je mening laten horen over Apple-producten en gerelateerde zaken? Volgende week is er weer een nieuwe poll op iCreate Magazine.