Er is een foto opgedoken van de verpakking van de iPhone 7 Plus, waarop te lezen is welke accessoires er bij de nieuwe iPhone geleverd worden. Waar hebben we dat eerder gehoord? Juist ja, eerder deze week verscheen er ook al een foto van een verpakking van de iPhone 7 Plus. Maar er is een opmerkelijk verschil tussen beide etiketten.
Documenten met elkaar in tegenspraak?
Eerder zagen we een verpakking van de iPhone 7 Plus met 256 GB opslagruimte en ook de nieuw foto laat een nieuwe variant zijn: de 7 Plus met een opslagcapaciteit van 32 GB. Volgens de nieuwste gelekte informatie, bevat de verpakking van de iPhone 7 Plus naast een oplader plus het bijbehorende kabeltje, ook draadloze Apple oordopjes: AirPods heten deze, in plaats van de bekende EarPods. Dit lijkt volledig in tegenspraak met de verpakking die eerder al te zien was, want daarop stond dat de iPhone 7 geleverd wordt met bedrade oordopjes die je aan kunt sluiten op de Lightning-poort van de nieuwe iPhone én een adaptertje waarmee je je oude vertrouwde koptelefoon ook kunt aansluiten op deze poort.
De iPhone 14 nu tot €348 korting!
• Maximaal voordeel als je thuis Ziggo hebt
• 6 maanden Apple Music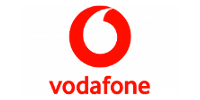 Bekijk actie
Op het eerste gezicht zou je dus denken dat één van de twee documenten vals moet zijn. Maar het een of het ander niet uit te sluiten. Het zou ook kunnen dat Apple je straks twee keuzemogelijkheden geeft. Je kiest óf voor heit draadloos beluisteren van muziek en dus voor de ouderwetse oordopjes en het adaptertje. Of je gaat mee in Apple's visie op de toekomst en gaat voor draadloos en dus de AirPods.
Welke versie van de iPhone 7 zou jij kiezen? Die met de draadloze AirPods, of met de bedrade EarPods?