Wat doe je met een gloednieuwe iPhone 6s of iPhone 6s Plus, vers uit de verpakking? Afgelopen vrijdag, toen het toestel zijn première beleefde in het buitenland, zagen we al diverse iPhone-mishandelingen voorbij komen. De een schroefde een iPhone open. Een ander zette zich schrap en probeerde de iPhone te verbuigen.
Inmiddels hebben nog veel meer mensen hun agressie botgevierd op de nieuwe iPhone. Hierbij vier dingen die wij aankomend weekend niet gaan uitproberen met de gloednieuwe iPhone 6s.
Houd je iPhone 6s onder water
Apple belooft nergens dat de iPhone waterproof is. Toch kon iemand het niet laten om de iPhone 6s en de iPhone 6s Plus in een bak met water te leggen. Een uur later doen allebei de telefoons nog wat ze moeten doen. Wat nou  waterschade? Toch raden wij je niet aan om onderwaterfoto's te gaan maken. Al was het maar omdat er dan heel wat meer druk op je iPhone komt te staan.
De iPhone 13 nu met 3 maanden gratis Apple TV+!
Maximaal voordeel als je thuis internet van Ziggo hebt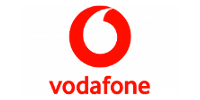 Bekijk actie
Kook je iPhone
Recept: breng het water aan de kook. Voeg de iPhone toe. Laat een kwartiertje gezellig doorpruttelen. Te warm? Gooi hem dan in de vriezer, een halfuurtje moet genoeg zijn om hem weer op de juiste temperatuur te krijgen.
Laat de iPhone 6s zo hard mogelijk vallen
De iPhone 6s overleeft de valtest met verve. Zelfs wanneer je hem vanaf een meter of drie hoogte op keiharde plavuizen laat vallen, spat hij niet in honderdduizend stukken uit elkaar. Oké, het toestel loopt hierbij wel aardig wat butsen en schrammen op. Maar ook hier geldt: hij doet het nog wel.
Buigen, krassen: leef je uit
Heeft je iPhone alle tests doorstaan? Tsja, het is een taai beestje. Nu wordt het tijd om werkelijk alles uit de kast te halen. Kras met een scherp mes of een sleutel over het scherm of juist over de achterkant van je iPhone. Probeer hem te verbuigen, of pak je aansteker erbij.