De kans is heel groot dat het display van de iPhone 6s Force Touch krijgt. The Wall Street Journal weet dit te vertellen op basis van 'betrouwbare bronnen'. En wij durven het ook best te voorspellen op basis van analogie.
Force Touch
Force Touch is de techniek achter het beeldscherm van de Apple Watch: het scherm maakt onderscheid of je hard of zacht op het scherm drukt. De techniek is nu ook doorgevoerd naar de nieuwe MacBook. Behalve dat je met hard en zacht drukken verschillende acties uitvoert, geeft het trackpad ook feedback: je voelt aan het trackpad als het ware wat je aanraakt op het scherm.
iPhone 6s
Nu na de Apple Watch ook de MacBook en zelfs de 13-inch MacBook Pro Force Touch hebben gekregen, is het een logische ontwikkeling dat ook andere producten deze techniek gaan krijgen. Dat doet Apple immers altijd, denk bijvoorbeeld aan Touch ID dat debuteerde op de iPhone, een jaar later ook de iPads kwam en waarvan nu wordt gefluisterd dat het ook op Macs gaat komen. Je kunt er dus vergif op innemen dat het volgende model van Apple's paradepaardje de iPhone, de iPhone 6s dus, deze techniek ook gaat krijgen. En daarna volgen de iPads.
De iPhone 14 nu tot €7,50 korting per maand!
Maximaal voordeel als je thuis internet van Ziggo hebt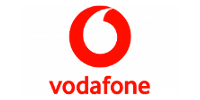 Bekijk actie