Apple gaat iPhone 6s-modellen die soms onverwachts uitvallen gratis repareren. De toestellen hebben een accuprobleem; volgens Apple betreft het slechts een klein aantal iPhones. Update 6 december: inmiddels lijkt het probleem groter dan aanvankelijk gedacht.
iPhone 6s met accuproblemen
Het gaat om toestellen die geproduceerd zijn in september en oktober 2015. De accu van de getroffen toestellen gaat veel sneller leeg dan je zou mogen verwachten. Of de iPhone valt uit ver voordat het tellertje van de batterij op 0 procent staat. Heb je zo'n toestel? Dan vervangt Apple de accu voor je zonder dat je daarvoor hoeft te betalen. Heb je je iPhone 6s al eerder laten repareren, dan krijg je je geld terug.
Op de speciale webpagina die Apple voor het programma in het leven heeft geroepen, adviseert Apple om een back-up te maken, je gegevens en instellingen te wissen en Zoek iPhone uit te zetten. Daarna kun je je iPhone laten repareren bij onder meer de Apple Store.
De iPhone 14 nu tot €348 korting!
• Maximaal voordeel als je thuis Ziggo hebt
• 6 maanden Apple Music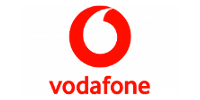 Bekijk actie
Tweede reparatieprogramma in één week
Het is het tweede reparatieprogramma dat Apple aankondigt binnen een week. Vorige week startte Apple met het repareren van iPhone 6 Plus-modellen met Touch Disease. Dit probleem hield in dat het beeldscherm slecht of niet meer reageerde en een grijze flikkerende balk toonde. Dit reparatieprogramma is overigens niet gratis, omdat het volgens Apple om een fout van de gebruiker gaat: Touch Disease zou ontstaan als je de iPhone laat vallen.