In verschillende landen, zoals de VS, Frankrijk en Duitsland, ging vanochtend de voorverkoop van de iPhone 6 en 6 Plus van start. Officiële starttijd was 8 uur, maar pas een driekwartier later ging de store daadwerkelijk online en was het mogelijk om een nieuwe iPhone te bestellen. In tegenstelling tot afgelopen jaren bleef de Online Apple Store deze keer verbazend stabiel: het was – tenminste in de Duitse store – zonder serverproblemen of foutmeldingen mogelijk om rechtstreeks een iPhone 6 te bestellen.

Snel uitverkocht
Dat de run op de nieuwe modellen toch aanzienlijk groot was, zag je aan de snel oplopende levertijden. Het snelst uitverkochte model was de iPhone 6 Plus in space-grijs met 64 GB – al een paar minuten na de opening liep de levertijd ervan op naar 3 tot 4 weken, de andere kleuren volgden snel. Dit betekent overigens niet per definitie dat deze iPhone de populairste is; er gingen de afgelopen maanden regelmatig geruchten dat het aanbod iPhones met het 5,5-inch scherm beperkt zou zijn. Inmiddels staan echter bijna alle modellen op een levertijd van '7 – 10 dagen' of '3 – 4 weken'. Het enige model dat op moment van schrijven nog wel op 19 september geleverd kan worden, is de iPhone 6 in goud met 128 GB.
Groot en groter
De iPhone 6 en 6 Plus werden afgelopen dinsdag aangekondigd. De iPhone 6 heeft 4,7-inch scherm, de 6 Plus zelfs een 5,5-inch scherm met full-hd resolutie. Behalve het scherm zijn de twee iPhones op kleine details identiek – of klanten nu voor een iPhone 6 of 6 Plus kiezen zal puur met de grootte van het apparaat te maken hebben. In Nederland en België zijn de nieuwe iPhones vanaf 26 september beschikbaar, zowel in de Online Store als in de Apple Stores in Amsterdam, Den Haag en Haarlem. En voor welke iPhone ga jij dan?
De iPhone 14 nu tot €7,50 korting per maand!
Maximaal voordeel als je thuis internet van Ziggo hebt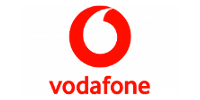 Bekijk actie