In navolging van de iPad lijkt ook de iPhone 5 een 64GB-variant te krijgen. Zeker als er een budget iPhone 4S komt, met naar verwachting 8 GB opslagruimte, zou het een logische ontwikkeling zijn als de iPhone 5 juist meer geheugen krijgt.
N94
De conclusie dat er een 64GB-iPhone 5 komt, is getrokken op basis van Apple's inventarislijst. Daarin staat de iPhone 4 als N90, maar de afgelopen tijd zijn de N90A en de N94 in deze lijst verschenen. De N90A zou hier op de iPhone 4S duiden, een lichtelijk aangepaste versie van de huidige iPhone 4. De N94 zou dus op een compleet nieuwe iPhone slaan en hierbij worden drie varianten opslaggeheugen gegeven. De huidige iPhone 4 heeft 16 of 32 GB, als er een iPhone 4S komt met 8 GB, dan zou het logisch zijn als de iPhone 5 64 GB opslaggeheugen krijgt.
Vodafone Runners: De iPhone 13 nu met 3 maanden gratis Apple TV+!
Maximaal voordeel als je thuis internet van Ziggo hebt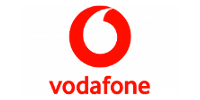 Bekijk actie
Prototype
Dit is niet de eerste keer dat er over een iPhone met 64 GB wordt gesproken: in maart dwaalde er in China een prototype iPhone rond, klaarblijkelijk afkomstig uit de Foxconn-fabriek. Op de achterkant van dit apparaat stond 'XXGB', in de systeemvoorkeuren was te vinden dat het hier om 64 GB ging. M.I.C. Gadget testte de authenticiteit en concludeerde dat dit prototype echt was.
Meer of minder geheugen?
In de normale lijn van ontwikkeling zou meer opslaggeheugen een logische toevoeging aan de iPhone zijn. Aan de andere kant is iCloud echter bijna werkelijkheid en gaan we dus naar meer opslag in de wolken. Dan heb je toch juist minder opslaggeheugen nodig? Nog vier nachtjes slapen en we weten het.