Vorig jaar werd er in een café een prototype van de iPhone 4 'verloren' door een Apple-medewerker. Was het een domme fout of een slimme marketingstunt om alle persaandacht van de iPad naar de iPhone 4 te verschuiven? Dit jaar is het opnieuw raak en is een prototype van de iPhone 5 verdwenen. Is dit een gedurfde manier om de verschillende producten van Apple onder de aandacht te brengen?
Gerucht
Vorig jaar werd er een gerucht verspreid dat een medewerker van Apple een prototype van de nieuwe iPhone in een café had laten liggen. De 'vinder' verkocht het ding aan blogsite Gizmodo en tot 'woede' van Apple plaatste die er beelden van op internet. De rest is geschiedenis. Het hele scenario leidde ertoe dat de iPhone 4 in een mum van tijd het grootste verkoopssucces in de geschiedenis van Apple werd. Volgens velen is dit een heimelijk – want onbevestigd – en gewaagd marketingconcept van Apple.
Vodafone Runners: De iPhone 13 nu met 3 maanden gratis Apple TV+!
Maximaal voordeel als je thuis internet van Ziggo hebt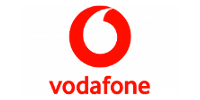 Bekijk actie
Dom
Binnenkort ziet de iPhone 5 (of de iPhone 4S) het levenslicht. Een spannend moment. Hoe zorg je nou dat alle aandacht daarop wordt gefocust en dat je in de media veel free publicity genereert? 'Never change a winning concept' hebben de marketingjongens van Apple gedacht. Wederom klinkt het verhaal dat een medewerker van Apple zo dom is geweest een prototype van de nieuwe iPhone in een café te laten liggen…
Kwijt
Doorgestoken kaart? Dat zou je denken, dus kreeg het verhaal een ander, al even aannemelijk verloop. Ondanks het verloren iPhone-prototype van vorig jaar moedigt Apple zowel medewerkers als andere betrokkenen nog steeds aan prototypes van pre-release versies van producten te testen om te zien hoe die in de praktijk bevallen. Het blijft dus mogelijk dat iemand zo'n prototype kwijtraakt.
Toeval
Heel 'toevallig' doet nu weer zo'n verhaal de ronde. Dit keer is Cava 22, een tequila-bar in San Fransisco de plaats van handeling. Apple zou niet weten welke pechvogel het prototype in dit café liet liggen, maar het werd al gauw  aan de grote klok gehangen. Immers, als iedereen weet dat dit apparaat is verdwenen, kan de 'vinder' het niet meer verkopen of er foto's van publiceren zonder van diefstal te worden beticht.
Beloning
Apple spoorde na twee dagen het verdwenen prototype zelf op en trof het elders in de stad aan 'bij een man van in de twintig thuis'. De man gaf toe die avond in Cava 22 te zijn geweest, maar niets van die iPhone te weten. De politie en Apple-detectives doorzochten de woning, maar vonden niets. Zelfs toen de Apple-medewerkers een beloning aanboden en beloofden geen vragen te stellen als hij die iPhone teruggaf, bleef de man volhouden van niets te weten.
Straf
Volgens CNET hoeft die man echt geen strafvervolging te vrezen. want Apple kan niet bewijzen dat die man het apparaat heeft gestolen of heeft toegegeven dat te hebben gedaan. Bovendien wilde Apple het apparaat zo graag terug dat een beloning 'zonder vragen' werd aangeboden.
Tequila
CNET sprak ook Jose Valle, de eigenaar van Cava 22. Die kon zich alleen herinneren dat een maand geleden iemand vele malen belde over een verloren iPhone en dat hij had gezegd die persoon terug te bellen als hij ooit wordt gevonden.  Tja, een paar glaasjes tequila en de sterke verhalen komen los.
Foto: James Martin/CNET