De iPhone 5 wordt in Canada op 1 oktober uitgebracht. Dat meldt Boy Genius Report aan de hand van betrouwbare bronnen bij Canadese telecomprovider Telus. Het is op dit moment nog onduidelijk of Apple zijn volgende generatie iPhone in de Verenigde Staten rond dezelfde tijd zal uitbrengen of dat men de gadget daar eerder kan aanschaffen.
Voorbereiding
Eerder werd duidelijk dat de Amerikaanse telecomprovider AT&T zich voorbereidt op de lancering van de iPhone 5 in september. Managers van AT&T wordt gevraagd om training van personeel zo snel mogelijk af te ronden, vanwege een 'toestroom van klanten' in september. Daarnaast zou Apple vacatures hebben aangeboden om genoeg personeel te hebben voor de lancering van een nieuw product, in dit geval de iPhone 5.
De iPhone 13 nu met 3 maanden gratis Apple TV+!
Maximaal voordeel als je thuis internet van Ziggo hebt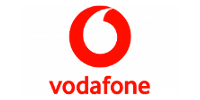 Bekijk actie
A5-processor, groter scherm
Naar verwachting worden zowel de lanceerdatum als de technische specificaties van de volgende generatie iPhone eind augustus bekendgemaakt door Apple. Naar verluidt krijgt de felbegeerde smartphone een A5-processor, een acht megapixelcamera en een groter scherm. Daarnaast maakt de gadget gebruik van een 3G-netwerk, omdat 4G een zware last zou leggen op de batterij en klanten nog niet overal voldoende bereik zouden hebben.
Dit bericht is geschreven door onze collega's van Apps Magazine