De doorgaans betrouwbare Apple-analist Ming-Chi Kuo meent dat de iPhone die voor 2017 op het programma staat, een behuizing van glas krijgt. Dit is te lezen op 9to5Mac. Ook heeft hij zo zijn ideeën over het compleet vernieuwde scherm van de iPhone. Het is overigens niet voor het eerst dat dit soort geruchten opduikt.
Afscheid van de aluminium behuizing
Kuo gelooft dat Apple kiest voor een compleet glazen behuizing en daarmee afscheid neemt van het huidige aluminium. Dit omdat aluminium er anno 2017 niet meer fris of modern uitziet. Heel veel andere smartphone-fabrikanten zijn inmiddels overgestapt op aluminium dus wordt het voor Apple weer tijd om het over een compleet andere boeg te gooien. Alleen op die manier kunnen ze zich onderscheiden van de rest.
De iPhone 14 nu tot €348 korting!
• Maximaal voordeel als je thuis Ziggo hebt
• 6 maanden Apple Music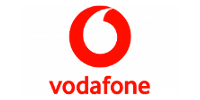 Bekijk actie
De iPhone 4 en de iPhone 4s hadden overigens ook al een behuizing die grotendeels uit glas bestond. De voor- en achterkant van deze telefoons bestonden uit glas, de zijkant was gemaakt van roestvrij staal. Het is nog onduidelijk hoe de iPhone in zijn geheel uit glas kan worden opgebouwd. De nieuwe glazen iPhone wordt bovendien uitgerust met een nieuw Amoled-scherm. Deze is licht van gewicht, en compenseert daarmee het gewicht dat het glas extra toevoegt aan de telefoon.
Wat betekent dit voor de iPhone 7 dit najaar?
Dit alles zou betekenen dat het eerstvolgende herontwerp van de iPhone pas volgend jaar plaatsvindt, en dus niet dit najaar al. Dat is bijzonder, want gewoonlijk volgt er na iedere s-versie weer een heel nieuw ontwerp voor de nieuwe generatie iPhone. Maar deze keer lijkt die cyclus van 2 jaar doorbroken te worden.
Voor dit najaar verwachten we een iPhone 7, maar als het grote herontwerp nog een jaar op zich laat wachten, dan is het nog maar de vraag of de iPhone dit jaar die naam gaat krijgen. Misschien krijgen we volgend jaar pas de nieuwe iPhone 7. Wordt het dit jaar dan misschien toch de iPhone Pro, met True Tone en een Smart Connector?