De iPhone heeft in zijn achtjarige historie een gigantische groei doorgemaakt in praktisch alle facetten. Er bleef maar één ding achter: je moet het apparaat nog steeds elke dag of nacht opladen. Het Britse bedrijf Intelligent Energy Holdings belooft nu echter binnen twee jaar smartphone-batterijen te kunnen leveren die het een week uithouden. Apple, luisteren jullie mee?
Accu's
De oplossing komt in de vorm van brandstofcel-technologie. IEH bezit meer dan duizend patenten in deze branche en in Londen rijden er zelfs al taxi's op waterstof dankzij hun techniek. Nu is het zaak om de techniek te verkleinen naar smartphoneformaat. In die queeste wordt het Britse bedrijf gesteund door een 'opkomende smartphone-maker', die $7,6 miljoen heeft geïnvesteerd om de accu's klaar te maken voor telefoons.
Heilige graal
Hoewel er door fans nog altijd hard gebekvecht wordt welke smartphone het beste is, lijken iPhones en Android-telefoons anno 2016 behoorlijk veel op elkaar, zowel qua uiterlijk als qua prestaties. Een échte uitzonderlijke functie om voor de een of de ander te kiezen, is er niet meer echt, het is vooral een kwestie van smaak. De nieuwe accu's die het een week volhouden, zijn echter wel een heel sterk koopargument – dat zouden alle fabrikanten wel als eerste willen inbouwen.
De iPhone 14 nu tot €7,50 korting per maand!
Maximaal voordeel als je thuis internet van Ziggo hebt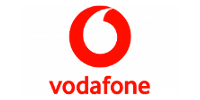 Bekijk actie
Apple?
De 'opkomende smartphone-maker' waar IEH het over heeft, zal vast Apple niet zijn. Toch lijkt een bedrijf met zoveel patenten en al bewezen ervaring een ideaal bedrijf voor Apple om over te nemen, zeker met de Apple Car in het achterhoofd. Tenzij … Apple ook al ver genoeg is met deze ontwikkeling en zelf dergelijke accu's binnen twee jaar ook op de markt kan brengen. iPhone 8?