De iPhone 14 krijgt er eind november via een software-update een nieuwe functie bij, en die kan zomaar eens je leven redden.
iPhone 14 nieuwe functie
De iPhone 14 is alweer bijna twee maanden beschikbaar. Alhoewel, beschikbaar: door problemen bij de grootste iPhone-fabriek in China is dat misschien een overstatement. Maar voor de gelukkigen die al wél een iPhone 14 (Plus) of iPhone 14 Pro (Max) in huis hebben: eind deze maand krijgt hij een totaal nieuwe functie.
De iPhone 14 nu tot €348 korting!
• Maximaal voordeel als je thuis Ziggo hebt
• 6 maanden Apple Music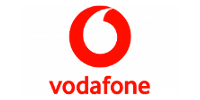 Bekijk actie
Apple heeft namelijk aangekondigd dat de noodmelding via satellietcommunicatie, waar tijdens de iPhone-keynote heel wat aandacht aan werd besteed, nog voor het einde van november beschikbaar zal zijn. Waarschijnlijk gebeurt dit via een tussentijdse update, iOS 16.1.2. Er is wel een kanttekening: voorlopig werkt de functie alleen in de VS en Canada. Daarbuiten kunnen we de functie pas in 2023 verwachten.
Noodmelding via satelliet
Met de nieuwe functie is het mogelijk om in het geval van nood contact met de hulpdiensten op te zoeken via lage communicatiesatellieten. Dit is handig voor als je geen telefonisch bereik hebt. Je vult eerst een paar vragen in over je situatie, en vervolgens word je gevraagd om je iPhone naar boven te richten. Je krijgt dan instructies om je iPhone mee te laten bewegen met de dichtsbijzijnde satelliet, en op die manier wordt een kort bericht met alle ingevulde informatie verstuurd.
Die informatie komt vervolgens terecht bij de juiste hulpdiensten. Ook moet het mogelijk worden om via communicatiesatellieten je locatie door te geven in Zoek mijn, zodat je familie en vrienden weten waar je uithangt als je in een afgelopen gebied op reis bent.
Niet voor SMS of bellen
Je had het misschien al geraden: het is niet mogelijk om communicatiesatellieten te gebruiken voor normale telefoontjes of sms'jes. Dat zou te veel verkeer voor de satellieten opleveren. Wie dat wél heel graag wil, kan een blik werpen op Starlink van SpaceX.
Wil je weten wanneer satellietcommunicatie op de iPhone 14 naar Nederland komt, en ander Apple-nieuws direct in je mailbox ontvangen? Abonneer je dan op onze wekelijkse nieuwsbrief:
Je aanmelding is helaas niet gelukt. Probeer het later nog eens.
Bron: via 9to5Mac