Wanneer houdt Apple zijn iPad-keynote in het voorjaar? Zelden hoorden we zo weinig geruchten in aanloop naar een keynote, maar langzaam komt er meer nieuws naar boven. Zo meldt het Taiwanese Digitimes dat de keynote begin april wordt gehouden, ter inauguratie van het nieuwe Apple Park. Een andere bron gaf aan dat de presentatie ook eerder, in de week van 20 tot 24 maart, zou kunnen plaatsvinden. Hoe dan ook, je kunt ervan uitgaan dat er over een maand al een keynote is geweest.
10,5-inch iPad Pro
Maar welke producten gaat Apple dan tijdens deze keynote aankondigen? Traditioneel staat de 'lente-keynote' in het teken van nieuwe iPads. Naast een vernieuwde versie van de 12,9-inch iPad Pro verwachten we een compleet nieuwe 10,5-inch iPad Pro. Deze zou eerst pas later op de markt komen (mei of juni), maar volgens DigiTimes heeft Apple de productie naar voren geplaatst.
BLACK FRIDAY: De iPhone 14 nu tot €348 korting!
• Maximaal voordeel als je thuis Ziggo hebt
• 6 maanden Apple Music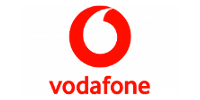 Bekijk actie
De nieuwe Pro heeft ongeveer dezelfde afmetingen als de huidige 9,7-inch iPad Pro en iPad Air, maar krijgt dus een groter scherm dat tot aan de randen van de tablet gaat. Met 10,5-inch en 12,9-inch Pro wil Apple dan de 'mainstream tablet-markt' voor 2017 voorzien. Het is nog even de vraag of er daarnaast ook nog een nieuwe iPad mini komt. Tot nu toe is het erg stil rondom Apple's kleinste en goedkoopste tablet.
Meer dan alleen iPads?
Tijdens de iPad-keynote van maart 2016 had Apple naast een iPad Pro nog de iPhone SE in de aanbieding. De kans is aanwezig dat Apple nu ook een vernieuwde versie van de 4-inch telefoon gaat presenteren. Deze krijgt dan een nieuwe opslagcapaciteit (128 GB) en mogelijk zelfs dezelfde specificaties als de huidige iPhone 7. Over de iPhone 7 gesproken: die komt mogelijk beschikbaar in een nieuwe rode kleur.
Ten slotte verwachten wij nog dat Apple een aantal nieuwe Watch-bandjes gaat presenteren. Dat deed het bedrijf immers tijdens elke product-keynote van de laatste jaren.