Naarmate de iPad 2 dichterbij komt, worden de geruchten over de nieuwe functies hardnekkiger. Het Chinese 'Economy Daily News' komt met vijf nieuwe features, te weten: videobellen, betere mobiliteit (lees: lichter en handzamer), een beter display, een drie-assige gyroscoop en een USB-poort. In de eerste vier kunnen wij ons wel vinden, de USB-poort betwijfelen we. Daarom voegen wij een nieuwe vijfde toe: meer werkgeheugen.
'Logische' evoluties
De meeste nieuwe functies die genoemd worden zijn logische evoluties. Videobellen met FaceTime zit ook op de iPhone 4, evenals een gyroscoop met drie assen. Een beter display heeft de iPhone ook al, maar of de iPad eveneens een Retina Display gaat krijgen is de vraag. Een Retina-scherm van iPad-formaat is behoorlijk prijzig. Een mogelijk alternatief is dat het beeldscherm gewoon beter wordt ten opzichte van het huidige iPad-beeldscherm, of dat Apple de definitie van een Retina Display wat verandert. De betere mobiliteit betekent niets meer dan dat hij dunner en lichter wordt.
Vodafone Runners: De iPhone 13 nu met 3 maanden gratis Apple TV+!
Maximaal voordeel als je thuis internet van Ziggo hebt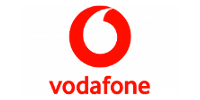 Bekijk actie
De USB-poort die voorspeld wordt blijft echter dubieus. Waarom zou Apple nu nog een USB-poort implementeren in de iPad, terwijl ze normaliter zo verknocht zijn aan de Dock-kabel. Dit systeem maakt het voor Apple mogelijk om de harde schijf geordend te houden, terwijl met een USB-poort de iPad maar volgezet kan worden. Bovendien is er sprake van dat de iPad 2 twee Dock-poorten zal krijgen, zowel aan de lengte- als aan de breedtekant. Gaan ze dan ook nog een USB-poort inbouwen? En hoe vallen de dikke USB-poorten te matchen met de dunner wordende iPad?
Daarom voegen wij een vijfde, meer waarschijnlijke, nieuwe functie toe: meer werkgeheugen. De iPad heeft nu 256 mb werkgeheugen, terwijl de iPhone 4 het dubbele heeft. Het ligt dus in de lijn der 'logische' evoluties dat ook de iPad 2 dit extra geheugen meekrijgt.