Toen we onlangs vijf onmisbare iPad 2-functies opsomden, zeiden we al dat de komst van een FaceTime-camera zeer waarschijnlijk is. Foto's van covers die bedoeld zouden zijn voor de iPad 2 doen vermoeden dat er ook een gewone fotocamera aan de achterkant van de iPad komt te zitten. De camera zit, net als bij de iPhone 4, linksboven aan de achterkant van de iPad.
FaceTime
Omdat Apple met de iPhone 4 FaceTime groots de wereld in slingerde is het een logische evolutie dat videobellen ook met de volgende iPad mogelijk zal zijn. De foto's van de covers die in China worden gefabriceerd hebben dus ook een gat voor de camera aan de achterkant. Verder zien we beneden bij de speaker een extra groot gat. Mogelijk komt hier een SD-ingang, net zoals de MacBook Air heeft.
Vodafone Runners: De iPhone 13 nu met 3 maanden gratis Apple TV+!
Maximaal voordeel als je thuis internet van Ziggo hebt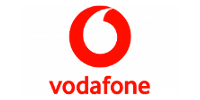 Bekijk actie
Langverwacht
Fotograferen met de iPad is een leuk aardigheidje, maar of het heel praktisch wordt is afwachten. Een iPhone of iPod is nog als camera vast te houden, maar de iPad lijkt daar toch wat groot voor. De FaceTime-camera daarentegen is niet meer dan een logische evolutie. En dat dit een gemis was aan de iPad 1 bewijst onderstaand filmpje.