Apple doet er alles aan om het updatefiasco van iOS 8 nooit meer te laten herhalen. Het besturingssysteem was zo groot, dat veel mensen te weinig opslagruimte hadden en het systeem uiteindelijk historisch langzaam werd binnengehaald. iOS 9 is veel kleiner, maar heeft nog een troef in handen: voor de installatie kunnen automatisch en tijdelijk apps worden verwijderd.

Automatisch en tijdelijk verwijderen
Als je in iOS 9 een systeemupdate wilt draaien en je te weinig opslaggeheugen hebt, dan biedt de iPhone, iPad of iPod touch aan om tijdelijk een aantal apps te verwijderen. Ga je hiermee akkoord, dan gooit het apparaat automatisch genoeg spullen weg om de update te downloaden en te installeren. Als de installatie is voltooid worden de verwijderde apps automatisch weer teruggezet. De klant heeft zo dus geen omkijken meer naar de updates en dat zal het adoptiepercentage sterk ten goede komen.
Kleinere basis en apps
Het zal ten tijde van de trage iOS 8-adoptie ongetwijfeld hebben gedonderd op de kantoren van Apple, want iOS 9 bevat meerdere nieuwigheden om snelle updates te bevorderen. Allereerst is iOS geslonken: iOS 9 is nog maar 1,3 GB groot, tegen de 4,6 van iOS 8. Ook de apps zijn kleiner gemaakt; je hoeft voortaan alleen nog maar de data van een app te downloaden die voor jouw apparaat relevant zijn. Heb je bijvoorbeeld een iPhone 5, dan hoef je geen beelden voor de resolutie van een iPhone 6 of 6 Plus te downloaden en ook geen architectuur voor 64-bit processoren. En als je dan nog niet genoeg ruimte hebt, dan helpt het nieuwe trucje dus.
De iPhone 13 nu met 3 maanden gratis Apple TV+!
Maximaal voordeel als je thuis internet van Ziggo hebt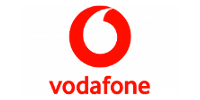 Bekijk actie
Fiasco
De update naar iOS 8 mag oprecht een fiasco genoemd worden. Het installatiebestand was 4,6 GB en veel gebruikers van een 32, 16 of zelfs 8 GB iOS-apparaat hadden die ruimte niet vrij. Men moest onnodig veel moeite doen om de update binnen te halen en dus deden veel mensen dat niet. Het resultaat was dat het updatepercentage veel lager lag dan bij iOS 6 en 7. iOS 8 werd ongeveer net zo snel geïmplementeerd als iOS 5, dat nog via iTunes binnengehaald moest worden. Het leidde zelfs tot rechtszaken, omdat mensen vonden dat iOS een te groot deel van de opslagruimte opeiste.
iOS 8.4?
De nieuwe functie is ontdekt in de tweede bèta van iOS 9. Dat zou dus betekenen dat de functie nog niet zal helpen bij de update naar iOS 9 en pas voor 9.1 zijn werk kan doen. Het zou dus slim zijn als Apple deze functie al stiekem in iOS 8.4 stopt, dan is het binnenhalen van iOS 9 in september geen probleem meer. iOS 8.4 komt uiterlijk aanstaande dinsdag uit, want dan wordt Apple Music gelanceerd.