Zoals vorige week op de keynote aangekondigd, heeft Apple vandaag iOS 8.1 beschikbaar gesteld. Behalve ondersteuning voor Apple Pay en iCloud-fotobibliotheek (publieke bèta) brengt de update ook de Filmrol terug. Daarnaast worden er diverse problemen en bugs opgelost.
iOS 8.1 downloaden
iOS 8.1 is vanaf nu te downloaden via 'Instellingen>Algemeen>Software-update'. Je kunt je iOS-apparaat ook updaten via iTunes. De belangrijkste wijzigingen in iOS 8.1 zijn:
iCloud-fotobibliotheek (bèta) en Filmrol / Mijn fotostream (indien iCloud-fotobibliotheek niet is ingeschakeld).
Berichten ondersteunt het versturen en ontvangen vanaf een iPad of Mac. Ook zijn er problemen in de Berichten-app opgelost.
Problemen met wifi opgelost.
Problemen met handsfree bluetooth-apparaten opgelost.
Problemen met schermrotatie opgelost.
Optie om te kiezen uit 2G-, 3G- of 4G-netwerken.
Probleem opgelost met afspelen van video's in Safari.
Ondersteuning voor Passbook in AirDrop.
Andere verbeteringen in dicteren, HealthKit en toegankelijkheid.
iCloud-fotobibliotheek
iCloud-fotobibliotheek (iCloud Photo Library) was sinds iOS 8 al voor bepaalde gebruikers beschikbaar en is nog steeds in bètafase. Indien je ervoor kiest om iCloud-fotobibliotheek te gaan gebruiken, wordt je fotobibliotheek automatisch gesynchroniseerd met ieder iOS-apparaat dat aan je iCloud-account is gekoppeld. De map 'Filmrol' komt dan te vervallen. Ook is je fotobibliotheek dan toegankelijk vanaf www.icloud.com. Mocht je na het activeren van iCloud-fotobibliotheek opslagruimte tekort komen, dan kun je bij Apple meer opslag kopen.
BLACK FRIDAY: De iPhone 14 nu tot €348 korting!
• Maximaal voordeel als je thuis Ziggo hebt
• 6 maanden Apple Music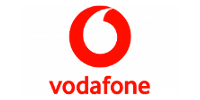 Bekijk actie
Apple Pay wordt vandaag in de VS gelanceerd en kan voorlopig nog niet in Nederland gebruikt worden.