Volgende maand is het waarschijnlijk zover, dan zal Apple de definitieve versie van iOS 7 voor iPhone, iPad, en iPod Touch lanceren. Afgelopen week werd mooi op tijd een nieuwe bèta uitgebracht – iOS 7 lijkt dus prima op schema te zitten.
Survey
Er zitten talloze nieuwe functies en api's in de opvolger van Apple's mobiele besturingssysteem. Deze moeten uiteraard eerst in de apps gebouwd worden, maar het lijkt dat ontwikkelaars een groot interesse hebben om dit daadwerkelijk te doen. Volgens een survey van Twitterrific-ontwikkelaar Craig Hockenberry van The Iconfactory wil 95 procent van 575 bevraagde iOS-ontwikkelaars zijn apps aan iOS 7 aanpassen. Nog opvallender: 52 procent wil apps bouwen die alleen op de nieuwste iOS-versie werken.
De iPhone 14 nu tot €7,50 korting per maand!
Maximaal voordeel als je thuis internet van Ziggo hebt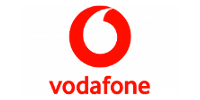 Bekijk actie
Nieuw design
Het inbouwen van nieuwe functies is echter maar het halve werk. Het nieuwe design van iOS 7 vereist ook de nodige aanpassingen aan de vormgeving van apps. Zo noemt de ontwikkelaar Craig Hockenberry van The Iconfactory de huidige versie van Twitterrific 'old and clunky', oud en bonkig dus. De cijfers uit de survey duiden echter erop dat de overgang van iOS 6 naar 7 vrij rap zal gaan. Dan kunnen we dus snel de nieuwe functies in onze oudgediende apps gebruiken.