Liefhebbers van wallpapers hebben wat om naar uit te kijken: Apple gaat in de iPad-versie van iOS 5.1 een verzameling hoge-resolutie achtergrondafbeeldingen voor je toegangs- en beginscherm opnemen. Vermoedelijk wordt iOS 5.1 over enkele maanden uitgebracht, tegelijk met de nieuwe
iPad 3, die vermoedelijk een Retina-scherm met horizontaal en verticaal een dubbel zo hoge resolutie krijgt.
Lion
Sommige van die nieuwe iPad-wallpapers lijken op bureaubladachtergronden van Lion, maar dan aangepast aan het iPad-formaat. Zo vind je afbeeldingen van golven op een zandstrand, gras en ook nog twee van een oceaan.
Vodafone Runners: De iPhone 13 nu met 3 maanden gratis Apple TV+!
Maximaal voordeel als je thuis internet van Ziggo hebt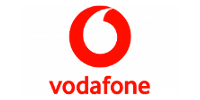 Bekijk actie
9to5mac wist de zojuist beschreven wallpapers te bemachtigen en heeft daarvan het formaat aangepast voor zowel de iPhone 4(S) als de huidige iPad. Wil je ze nu al op je iPad of iPhone zetten, dan kun je de aangepaste versies hieronder downloaden:
iPad (golven, gras, oceaan1, oceaan2)  iPhone (golven, gras, oceaan1, oceaan2)
Zo zet je een wallpaper op je iPad of iPhone
Open deze pagina van de iCreate-blog in Safari op je iPad of iPhone. Tik voor een van de nieuwe wallpapers op een downloadlink.
Houd je vinger even op de getoonde wallpaper tot het pop-up-menu verschijnt. Kies 'Bewaar afbeelding'.
Ga naar de app Foto's en tik op de zojuist bewaarde wallpaper. Tik nu op het icoontje van het hokje met de pijl en kies  'Gebruik als achtergrond' in het bijbehorende menu. Op de iPhone tik je nu eerst op 'Stel in'.
Tik ten slotte op 'Toegangsscherm', 'Beginscherm' of 'Beide'. Sluit af met de thuisknop.
Veel plezier met je nieuwe wallpapers!