Vannacht werd de bètaversie van iOS 4.3 gelanceerd voor ontwikkelaars. Het nieuwe besturingssysteem biedt een aantal spannende nieuwe functies. Zo wordt de multitouch-techniek van de iPad uitgebreid tot vijf vingers, wordt Hotspot een standaardfunctie,kun je filmen met leuke video-effecten en wordt AirPlay ook geschikt voor foto's en video's. Het anti-rotatieslot op de iPad dat verdween in iOS 4.2 is  weer terug van weggeweest.
Multi-multitouch: vaarwel homeknop?
De testversie van iOS 4.3 maakt multitouch met vijf vingers mogelijk. Zo kun je met vijf vingers terug naar het homescreen of naar de multitaskingbalk, met vier vingers kun je van applicaties switchen. Zie voor een demo het volgende filmpje:
De uitgebreide multitouch neemt weer een aantal taken uit handen van de homeknop. Er wordt zelfs al over gesproken dat deze knop wellicht helemaal verdwijnt, waarmee de iPhone en iPad knoploos zouden worden. Hier zitten echter nog behoorlijk wat haken en ogen aan, want dit zou de bediening van de apparaten wel erg drastisch veranderen.
Vodafone Runners: De iPhone 13 nu met 3 maanden gratis Apple TV+!
Maximaal voordeel als je thuis internet van Ziggo hebt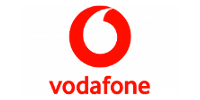 Bekijk actie
Goed geluisterd
In iOS 4.2 was het anti-rotatieslot van de iPad omgedoopt tot een mute-knop. Dat viel niet bij veel gebruikers in goede aarde en gelukkig heeft Apple geluisterd naar hun commentaar. In iOS 4.3 kun je kiezen om de knop te gebruiken om te muten of om rotatie te blokkeren.
En verder…
Andere nieuwe functies van iOS 4.3 zijn de uitbreiding van AirPlay met foto- en videomateriaal. Ook wordt het standaard mogelijk om je iOS-apparaat om te toveren tot een WiFi Hotspot, mits je provider dit accepteert. Ook zijn er video-effecten toegevoegd, zoals een warmtecamera, een röntgencamera en een caleidoscoop.
Afgedankt
Tot slot brengt de bètaversie van iOS 4.3 ook slecht nieuws voor bezitters van oudere apparaten: er is geen ondersteuning meer voor de iPhone 3G en de tweede generatie iPod touch. Deze apparaten zullen het waarschijnlijk voor eeuwig moeten blijven doen met iOS 4.2.