Het is alweer zover: Apple heeft iOS 16.2 bèta 1 uitgebracht. In de update zijn al heel wat nieuwe functies ontdekt – en zelfs een volledig nieuwe app. Wij zetten de vernieuwingen op een rij.
iOS 16.2 bèta 1
Hoewel het slechts twee dagen geleden is dat Apple eindelijk iOS 16.1 en iPadOS 16.1 uitbracht, is het nu alweer tijd voor de volgende update. Althans, voor de enthousiaste testers onder ons, want het gaat om een eerste bètaversie: iOS 16.2 bèta 1.
In iOS 16.2 worden veel functies toegevoegd die we nog van Apple tegoed hadden, nadat ze in juni waren aangekondigd. Daarmee lijkt het bedrijf de belofte waar te maken om deze functies nog voor het einde van 2022 uit te brengen. Welke functies dat zijn? Dat lees je hieronder.
1. Live Activiteiten 2.0
In iOS 16.1 werd ondersteuning toegevoegd voor Live Activiteiten. Hiermee kunnen apps een notificatie op het vergrendelscherm plaatsen – en op het Dynamic Island van de iPhone 14 Pro (Max) – die periodiek bijgewerkt wordt. Denk hierbij aan de stand van een voetbalwedstrijd, de status van je bestelde eten, of de geschatte bezorgtijd van je pakketje.
Eén nadeel: voor toepassingen die echt live moeten zijn – zoals de status van je aankomende pizza – is de interval waarmee de informatie nu bijgewerkt wordt nog wat te traag. In iOS 16.2 wordt het mogelijk om deze Live Activiteiten sneller bij te werken, al gaat dat wel een beetje ten koste van je accuduur. Het is dan ook optioneel.
2. Snellere Woning-app
De Woning-app krijgt een nieuwe architectuur. Daardoor gaat je huis er niet anders uitzien, maar wordt de fundering van al je smart home-apparaten wel een stuk beter. Volgens Apple zorgt de upgrade ervoor dat je apparaten sneller reageren, accurater werken, en minder snel verbindingsproblemen krijgen. Dat juichen we alleen maar toe, want als je tegen Siri schreeuwt dat je lamp aan moet, dan moet het ook wel echt gebeuren.
Nadat je de upgrade naar de nieuwe architectuur hebt uitgevoerd, moeten de smart home-apparaten van Apple – dus de Apple TV en HomePod (mini) – ook bijgewerkt worden. Apparaten met een oudere iOS-versie werken waarschijnlijk niet goed samen met de nieuwe architectuur, dus mocht je die nog actief gebruiken met de Woning-app, dan is de upgrade niet aan te raden.
3. Nee, geen noodmelding!
Je hebt vast wel eens meegemaakt dat je iPhone panisch begint te piepen doordat je per ongeluk de twee knoppen voor een SOS-noodmelding ingedrukt hield, bijvoorbeeld in je broekzak. Daar lijkt Apple nu wat aan te gaan doen.
New iOS 16.2 accidental Emergency SOS call report features, I accidentally triggered emergency SOS and the police 👮‍♂️ actually ended up in my house. 😳 @9to5mac@MacRumorspic.twitter.com/w0OOaK9W7E

— iDeviceHelp (@iDeviceHelpus) October 25, 2022
Na het activeren van een SOS-noodmelding vraagt Apple in iOS 16.2 of dit per ongeluk was. Zo ja, dan krijg je de optie om dit met een systeemdiagnose naar Apple te versturen. Met deze data wil het bedrijf waarschijnlijk een nieuwe toetsencombinatie of nieuw algoritme bedenken om dit in de toekomst te voorkomen.
4. Nieuwe Freeform-app
Hij werd met veel bombarie gepresenteerd tijdens de WWDC: de Freeform-app. Hiermee is het mogelijk om op een soort virtueel whiteboard ideeën te delen met je collega's, vrienden of familie. Daarbij kun je gebruikmaken van FaceTime, zodat je tijdens het virtueel vergaderen kunt brainstormen.
De app liet lang op zich wachten, maar nu is hij er dan toch in iOS 16.2. Hoewel hij ook op de iPhone draait, is hij natuurlijk met name interessant op de grotere schermen van de iPad en Mac. Ook daar is de app te vinden, in de nieuwe bèta's van iPadOS 16.2 en macOS Ventura 13.1. Wil je meer lezen over Freeform? Bekijk dan ons artikel: Alles over de nieuwe app Freeform van Apple.
De iPhone 14 nu tot €348 korting!
• Maximaal voordeel als je thuis Ziggo hebt
• 6 maanden Apple Music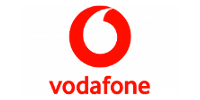 Bekijk actie
iOS 16.2 bèta 1 installeren?
Over het algemeen adviseren we niet om een bèta van iOS te installeren op je iPhone voor dagelijks gebruik. Heb je nog een oudere iPhone liggen die je wel kunt missen? Dan download je daar de bèta van iOS 16.2 op via het Apple Beta Software Program. Daarvoor moet je nog wel even geduld hebben: de publieke bèta moet daar eerst voor verschijnen, en dat kan nog enkele dagen duren.
Wil je op de hoogte blijven van de nieuwe functies in komende bèta's van iOS 16.2, en weten wanneer je de update zelf kunt downloaden? Abonneer je dan op onze wekelijkse nieuwsbrief:
Je aanmelding is helaas niet gelukt. Probeer het later nog eens.
Bron: via MacRumors