Dit najaar komt iOS 14 uit: dat betekent dat je iPhone er een hoop nieuwe functies bij krijgt! De hele zomer verschijnen er bèta-versies van de software, inmiddels is de derde bèta verschenen. In iOS 14 bèta 3 zitten wat kleine nieuwigheden die in eerdere versies nog ontbraken.
Nieuw in iOS 14 bèta 3
Voordat iOS 14 dit najaar verschijnt, wordt de software getest. Als er tijdens deze test foutjes worden ontdekt, kan Apple die nog verhelpen. Inmiddels is de derde bèta verschenen en is de software behoorlijk stabiel. In deze derde bèta vind je geen grote nieuwe functies of apps die eerder helemaal niet aanwezig waren. Wel zijn er weer enkele kleine vernieuwingen en verbeteringen. Dit zijn de leukste!
1. Klok-widget
De iPhone 14 nu tot €7,50 korting per maand!
Maximaal voordeel als je thuis internet van Ziggo hebt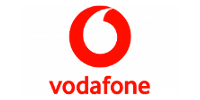 Bekijk actie
Met iOS 14 wordt het mogelijk om widgets op je thuisscherm te zetten, tussen je apps in. Er is nu ook een Klok-widget! Hij is er in verschillende varianten: kies voor een reguliere klok of voor een verticale of vierkante wereldklok.
2. Meer uitleg
De vernieuwingen in iOS 14 konden soms wel wat meer toelichting gebruiken. Vanaf deze versie krijg je die ook! Gebruik je een nieuwe functie zoals de appbibliotheek voor het eerst, dan verschijnt er een melding met een korte uitleg.
3. Muziek
In de app Muziek is het een en ander veranderd. Dat begint al bij het app-icoon: dat is nu opvallend rood met een witte muzieknoot. Ook de bijbehorende widget heeft die kleur. De app Muziek zelf oogt wat geordender. Zo hebben de verschillende onderdelen in de bibliotheek duidelijke pictogrammen gekregen, en is de tekst voortaan zwart in plaats van rood. De liedjes waarnaar je luistert, kun je delen via Snapchat.
iOS 14 zelf uitproberen?
Dat kan! Ook jij kunt namelijk de iOS 14 bèta downloaden, installeren en testen. Houd er wel rekening mee dat er in dit stadium altijd nog wat foutjes in de software kunnen zitten. Je kunt er dus het best een reserve-iPhone voor gebruiken. Weten hoe het werkt? Lees dan ons artikel iOS 14 bèta downloaden: zo werkt het!