Apple heeft iOS 11.0.3 uitgebracht voor iPhone, iPad en iPod touch. Hiermee worden weer enkele verbeteringen doorgevoerd. We raden je daarom aan om deze update zo snel mogelijk te installeren.
iOS 11.0.3: wat is er nieuw
Vorige maand is iOS 11 verschenen, en dit is inmiddels de derde kleine update voor het besturingssysteem. Vorige week dinsdag nog verscheen iOS 11.0.2. Verwacht geen grotere nieuwe functies: voor bijvoorbeeld nieuwe emoji moet je wachten op iOS 11.1 waarvan nu een bèta beschikbaar is. Apple zegt dat 11.0.3 de volgende probleemoplossingen bevat:
De iPhone 14 nu tot €7,50 korting per maand!
Maximaal voordeel als je thuis internet van Ziggo hebt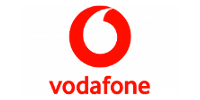 Bekijk actie
Oplossing voor een probleem waarbij audio en haptische feedback niet functioneerden op sommige apparaten (iPhone 7 en 7 Plus).
Oplossing voor een probleem waarbij de touch-invoer op sommige iPhone 6s-schermen niet reageerde omdat er geen onderhoud was uitgevoerd met originele Apple onderdelen.
iOS 11.0.3 downloaden
De makkelijkste manier om te updaten, is via je iPhone of iPad zelf. Hiervoor open je de instellingen en ga je naar 'Algemeen>Software-update'.
Updaten kan ook via Mac of pc. Sluit je toestel met het kabeltje aan, selecteer het toestel in iTunes en klik op 'Overzicht' en kies 'Zoek naar update'.
iOS 11
iOS 11 verscheen op 19 september en heeft heel veel nieuwe functies. Zo kun je het Bedieningspaneel zelf inrichten, is er de nieuwe app Bestanden om je documenten makkelijker te beheren en heeft Notities een aantal handige nieuwe functies.
Lees ook ons dossier over iOS 11.