Op 13 september start Apple met de uitrol van iOS 10. De nieuwe versie van Apples mobiele besturingssysteem brengt diverse grote en kleine verbeteringen die de gebruikservaring van je iDevice verbeteren. Genoeg redenen om je te verheugen op deze update!
Nieuw, nieuwer, iOS 10!
Elke grote iOS-update brengt naast bugfixes en prestatieverbeteringen ook tal van nieuwe features. Zo ook iOS 10. Hieronder belichten we de features waar wij het meest naar uitkijken.
Raise to Wake: voortaan hoef je het scherm niet meer aan te raken om even snel notificaties te checken. Pak je iPhone op en dankzij deze functie verschijnen ze automatisch in beeld.
Toegangsscherm: swipe naar links om snel de camera te openen en naar rechts voor je widgets. Praktisch elke populaire app heeft een die je desgewenst kunt instellen. Vanaf iOS 10 zijn niet alleen widgets, maar ook notificaties stukken rijker.
3D Touch: op veel meer plekken in iOS 10 kun je 3D Touch gebruiken. Bijvoorbeeld op een melding om snel te antwoorden, of op een app voor een contextueel menu en bijbehorende widget.
Siri: de spraakassistent is natuurlijk niet nieuw, maar wel voor het eerst beschikbaar voor ontwikkelaars. Daardoor kun je straks ook spraakgestuurd zoeken en je favoriete apps bedienen met je stem. Het werkt al in onder meer WhatsApp, Pinterest, Runkeeper en Slack.
Foto's: de Foto's-app kan lokaal op je apparaat gezichten en objecten herkennen en op basis daarvan kiekjes indelen. Ook tof: de optie om volautomatisch een video te maken van je favoriete foto's en video's met een bijpassend muziekje.
Apple-apps verwijderen: zit je niet te wachten op standaard-apps als Aandelen, Tips of Nieuws, dan kun je die voortaan wissen. Door alle apps te verwijderen, maak je zo'n 150MB opslag vrij.
Apple Music: de app gaat op de schop en is logischer ingedeeld. Tijdens het luisteren kun je gelijktijdig meelezen met songteksten. Bovendien zijn de suggesties voor het ontdekken van nieuwe muziek verbeterd.
iMessage: de berichten-app krijgt rich links, wat inhoudt dat linkjes die je deelt meer informatie tonen. Daarnaast kun je emoji groter maken en gemakkelijk woorden vervangen door emoji, zodat je chats expressiever worden. Bovendien werkt iMessage voortaan beter samen met andere apps.
Apple Maps: je kunt je opmaken voor een fris nieuw design, alternatieve routes (als er files op je weg staan) en suggesties voor locaties waar je mogelijk naartoe gaat. Bovendien krijg je meer opties om bij het zoeken locaties te filteren. Ook kunnen ontwikkelaars handige extensies voor Apple Maps maken.
Deze toestellen krijgen de iOS 10 update
We kunnen niet wachten om aan de slag te gaan met de uiteindelijke iOS 10 update. Hij is vanaf 13 september beschikbaar voor de volgende Apple-toestellen:
De iPhone 13 nu tot €393 voordeel!
• Heb je al internet van Ziggo thuis? Profiteer dan van extra voordeel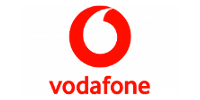 Bekijken
iPhone 5, iPhone 5C, iPhone 5S, iPhone 6 (Plus), iPhone 6S (Plus), iPhone SE
iPad 4, iPad Air, iPad Air 2
iPad mini (2e generatie en nieuwer)
iPad Pro (beide versies)
iPod touch (6e generatie)
Om je toestel bij te werken, ga je aanstaande dinsdag naar Instellingen > Algemeen > Software-update. Volg hierna de instructies op het scherm, maar zorg wel vooraf dat je toestel voldoende (minimaal 50 procent) is opgeladen. Verschijnt de update niet, dan moet je nog even geduld hebben.
Wekelijks Apple-nieuws in je mail
Ontvang wekelijks het opvallendste Apple-nieuws, aanbiedingen en de handigste tips voor je iPhone, iPad en Mac!
Je aanmelding is helaas niet gelukt. Probeer het later nog eens.