Instagram krijgt binnenkort een compleet nieuwe functie: Stories. Je kunt hiermee een bundeling maken van verschillende foto's en video's die vervolgens 24 uur zichtbaar zijn, waarna ze automatisch weer verdwijnen en geen sporen achterlaten op je profiel. Instagram kondigde de nieuwe functie aan op zijn blog.
Instagram als fotomuseum
Stories moet Instagram weer laagdrempelig maken: de app lijkt de laatste tijd steeds meer op een museum voor perfecte foto's, vaak rondom één en hetzelfde onderwerp. Kies je een keer voor een iets andere stijl of wijk je af van je onderwerp, dan wordt dat niet altijd evenzeer gewaardeerd door je volgers. Stories moet ervoor zorgen dat mensen Instagram weer gaan gebruiken om spontane en dagelijkse belevenissen te delen. Je bepaalt overigens zelf voor wie jouw stories zichtbaar zijn. Voortaan verschijnen er bovenaan je tijdlijn tot maximaal vijf Stories van mensen of merken die je volgt – Instagram bepaalt zelf welke inhoudt voor jou relevant is. Je kunt Stories bekijken, maar het is niet mogelijk om commentaar of een like achter te laten.
Leentjebuur bij Snapchat
Foto's die binnen een etmaal nadat je ze de wereld in slingert plotseling weer oplossen in het niets – waar hebben we dat verhaal eerder gehoord?! Juist ja, de nieuwe Instagram-aanvulling lijkt verdacht veel op wat Snapchat al langere tijd te bieden heeft. En er zijn meer elementen in Stories die sterk doen denken aan Snapchat. Zo kun je je foto opleuken door er tekeningetjes of teksten op te krabbelen. Schaamteloos jatwerk dus.
BLACK FRIDAY: De iPhone 14 nu tot €348 korting!
• Maximaal voordeel als je thuis Ziggo hebt
• 6 maanden Apple Music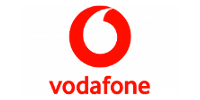 Bekijk actie
Het kan zijn dat je de nieuwe functie nog niet direct ziet: de komende weken wordt Stories wereldwijd beetje bij beetje uitgerold. In de video hieronder zie alvast je wat je ervan kunt verwachten.