Een bezoeker van The Unofficial Apple Weblog (TUAW) heeft een wel hele bijzondere iMac, zijn besturingssysteem komt namelijk uit de toekomst.
Bewapend met een foto en een screenshot vertelt deze Maccer over zijn 27-inch iMac en wat er gebeurde gedurende het software updaten. Tijdens het downloaden kwam plotseling **PRERELEASE** Mac OS X Update… voorbij. Na installatie draait zijn iMac op 10.6.3, een gloednieuwe versie van Mac OS X Snow Leopard die nog niet beschikbaar is.
Vodafone Runners: De iPhone 13 nu met 3 maanden gratis Apple TV+!
Maximaal voordeel als je thuis internet van Ziggo hebt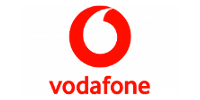 Bekijk actie
Dit kan twee dingen betekenen: Apple heeft een foutje gemaakt of de plaatjes en het verhaal zijn hartstikke nep. Het is niet ondenkbaar dat de software voor korte tijd te downloaden was vanwege een slordigheidje. Volgens TUAW zit 10.6.3 in de pijplijn, een zogenaamde **PRERELEASE**-versie duidt erop dat deze nieuwste versie van Snow Leopard binnen 48 uur openbaar zal worden voor het grote publiek.
De mysterieuze TUAW-bezoeker heeft dus toevallig de komst van 10.6.3 bevestigd, of hij houdt ons allemaal voor de gek. Het 'Over deze Mac'-screenshot mag dan 'Version 10.6.3' vermelden, dit versienummer kan handmatig zijn aangepast. Bovenstaande foto aanpassen met Photoshop is eveneens een koud kunstje.
Ik wil wel geloven dat deze plaatjes de waarheid vertellen. De komst van 10.6.3 is namelijk een zekerheid, maar naar mijn mening is dit niet boeiend genoeg daarvoor plaatjes te fabriceren om ons voor de gek te houden.