In 'iLike' vertellen redacteuren van iCreate Magazine over hun favoriete apps.
Bram Balk behandelt de iPad-versie van 'Twitter'.

Dit is Twitter zoals Twitter bedoeld is. Met de officiële iPad app kun je meerdere Twitter-accounts bijhouden, geeft een helder overzicht van al je tweets en laat direct zien of je nieuwe berichten of reply's hebt gekregen. De navigatie van de app voelt écht superfijn aan: links zie je jouw profiel (met knopjes voor je tweets, je profiel, een zoekfunctie, etcetera), de middelste balk zie je een lijst met alle tweets en zodra je op een tweet drukt, opent er een derde balk waarmee je vanalles kunt bekijken. Klinkt ingewikkeld, maar het werkt supersimpel en erg intuïtief. Ook merk je al vrij snel dat er qua programmeerwerk erg veel liefde in de app zit; de animaties voelen bijvoorbeeld supervloeiend aan.
De app werkt daardoor in veel opzichten véél fijner dan de website. Zo kun je bijvoorbeeld in de app direct klikken op hashtags om meer tweets over een bepaald onderwerp te zien. En als je op een tweet met een link drukt, opent in de rechterbalk de tweet mét de website waar de link naar verwijst. Klik je op een tweet met een YouTube-filmpje? Dan wordt de film direct geladen in de zijbalk. Op Twitter.com moet er hiervoor nog altijd een apart venster of tabblad worden geopend.
Vodafone Runners: De iPhone 13 nu met 3 maanden gratis Apple TV+!
Maximaal voordeel als je thuis internet van Ziggo hebt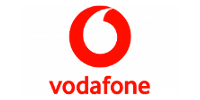 Bekijk actie
Twitter for iPad biedt daarmee een nagenoeg complete ervaring. De applicatie is ideaal als je wilt twitteren tijdens een conferentie, of commentaar hebt over een film op tv. Het enige nadeel is dat de app op sommige momenten nog steeds crasht. Daar mag je over klagen, maar de app is wel helemaal gratis.
Prijs: Gratis