In 'iLike' vertellen redacteuren van iCreate Magazine over hun favoriete applicaties.
Johan van de Werken raakt niet uitgepraat over 'Tjilp! Vogelgezang +'.
Leuk spul hoor, al die witte en zwarte gadgets van Apple. Maar als je eenmaal een iPhone, iPod touch of iPad in handen hebt, is het lastig om je los te rukken van de virtuele wereld op je scherm en je aandacht te vestigen op de schoonheid van moeder aarde.
Vodafone Runners: De iPhone 13 nu met 3 maanden gratis Apple TV+!
Maximaal voordeel als je thuis internet van Ziggo hebt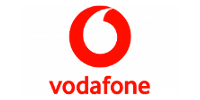 Bekijk actie
Met de universele app Tjilp! Vogelgezang + breng je hier verandering in. Tjilp! geeft je een nieuwe dimensie aan je beleving van de natuur, of het nu gaat om een wandeling in het bos of om de geluiden in je achtertuin.
Om een specifiek vogelgeluid te onderscheiden, kun je de verschillende vogeltjes aantikken op het scherm om hun roep te laten horen. Dit is een leuke manier om het verschil tussen de lokroepen van – pakweg – de Gekraagde Roodstaart en de Braamsluiper te ontdekken.
Ook bevat de app een quiz: je hoort allerlei vogelgeluiden en jij moet op het juiste vogeltje tikken. Je zult echter eerst serieus moeten trainen, voordat je het spel tot een goed einde kunt brengen.
Laat je het beginscherm open staan, dan heb je bovendien een rustgevend en ontspannend kwetterconcert op de achtergrond, erg handig als je midden in de stad op twee hoog achter woont.
Tjilp is een vermakelijke en leerzame app voor jong en oud. Voortaan loop je met andere oren door bos, wei of park, helemaal in harmonie met je gevederde vriendjes. Als dat die paar euro niet waard is? De gratis versie moet je overigens meer zien als een lokkertje, want die bevat maar een beperkt aantal vogeltjes.
Prijs: € 2,39
Tjilp! Vogelgezang + is met ruim tweehonderd andere apps voor de iPhone, iPod touch en iPad te vinden in de App Gids 2011, die eind december in de winkel ligt. In deze gids bespreekt de redactie van iCreate de apps die je niet mag missen.