In 'iLike' vertellen redacteuren van iCreate Magazine over hun favoriete applicaties.
Fred van Lierop raakt niet uitgepraat over de iPod touch-versie van 'SMS touch'.
Laat ik het even duidelijk stellen: ik heb nog geen iPhone. Die heeft ook geen prioriteit, want als je niks hoort, heb je geen telefoon nodig. Sms'en doe ik des te meer, maar dan gewoon prepaid op zo'n mobieltje waarop je nog één tot vijf cijfers per teken moet indrukken. Dat schiet niet op en jaloers blik ik naar mijn collega's met hun glimmende iPhones. Gelukkig heb ik wel een iPod touch. Dat is net een iPhone, maar zonder belfuncties. Kun je daarmee sms'en? Ik zocht en vond SMS touch, een app van de Nederlandse ontwikkelaar Alco Blom.
De iPhone 13 nu met 3 maanden gratis Apple TV+!
Maximaal voordeel als je thuis internet van Ziggo hebt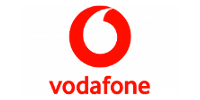 Bekijk actie
Met SMS touch kun je vanaf je iPhone, iPad of iPod touch via WiFi wereldwijd sms'jes versturen voor slechts 10 eurocent per bericht. Tel uit je winst, zeker als je veel naar (of vanuit) het buitenland sms't. Ideaal, want ik heb zowat overal een WiFi-verbinding, Onderweg is het lastiger, maar zoveel sms'jes verstuur ik nou ook weer niet. Verzendkosten betaal je gewoon vanuit een aangeschaft sms-tegoed. Wat mij echter het meest intrigeert, is hoe je antwoorden kunt ontvangen op sms'jes die je met je iPod touch verstuurt, je hebt immers geen telefoonnummer!?
Dat blijkt verrassend simpel: in de instellingen van de app geef je aan of je antwoorden op een mobieltje wilt ontvangen of op je e-mailadres, bijvoorbeeld een gmail-adres dat berichten naar je iPod touch pusht. Prachtig opgelost toch? Het enige dat ik vervelend vond, is dat ontvangers van mijn sms'jes bij het verzenden van hun antwoord met internationale kosten werden opgezadeld, omdat dit via een Engels telefoonnummer liep. Sinds maart is dat verleden tijd. Hulde! En in april komt Alco Blom bovendien met SMS touch 2.0, dat nog meer mogelijkheden krijgt. Die app ga ik zeker uitgebreid testen.
Prijs: € 2,99. Voor iPhone en iPod touch.