Een van de grootste uitdagingen in ons digitale leven is het beheer van al die foto's die we maken – op vakanties of gewoon tussendoor. Gelukkig heeft Apple hiervoor iets bedacht waardoor het veel gemakkelijker wordt: iCloud-fotobibliotheek. We laten zien hoe je al je foto's op een handige manier in Apple's cloud bewaart en nooit meer voor de boze verrassing komt te staan dat de opslag van je iPhone vol is. Je leest er alles over in iCreate 84.
Pages: tekstverwerken à la Apple
Pages bewijst als geen ander programma de eenvoud van Apple's software. Waar je bij tegenhanger Word vaak moet zoeken naar de meest basale opties, schittert Pages met een mooi uiterlijk en duidelijke structuur. Met onze tips en trucs haal je nog meer uit het programma.
De iPhone 14 nu tot €348 korting!
• Maximaal voordeel als je thuis Ziggo hebt
• 6 maanden Apple Music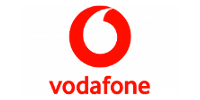 Bekijk actie
Review MacBook Pro met Touch Bar (plus koopadvies)
We hebben er lang op moeten wachten, maar nu is die er eindelijk: een compleet nieuw ontworpen MacBook Pro. De grote nieuwe functie van Apple's professionele laptop is de Touch Bar, een smalle touchscreen boven het toetsenbord. We kijken of die de moeite waard is en vertellen welke MacBook bij jou past.
En verder …
Heel veel tips en maar liefst 29 pagina's met praktische workshops voor je Mac, iPhone en iPad.
Reviews van onder meer Netatmo Weerstation, Wacom Bamboo Slate en diverse apps.
Apple-jaaroverzicht 2016 en -vooruitblik 2017.
iCreate 84 lezen?
iCreate 84 ligt vanaf dinsdag 27 december in de winkels. Je kunt de uitgave ook vinden in onze webshop.Ben je abonnee? Dan heb je het blad al eerder ontvangen en krijg je ook nog gratis de digitale versie in je mailbox!