Apple gaat iets doen aan een probleem waar testers van de iCloud-service tegenaan lopen. Veel gebruikers hebben namelijk noodgedwongen meerdere Apple ID's in gebruik, wat ertoe leidt dat het automatisch downloaden niet zo vloeiend loopt als door Apple is voorgesteld. En het is niet mogelijk om snel even te switchen tussen accounts op een Mac of iOS-apparaat. Volgens MacRumors gaat Apple het daarom nu mogelijk maken meerdere accounts samen te voegen.
90 dagen
Momenteel kun je maar één keer per negentig dagen van Apple ID wisselen op je Mac of iOS-apparaat. Dit is ter voorkoming van het feit dat je snel materiaal van meerdere Apple ID's op één Mac of iOS-apparaat kunt downloaden. Deze restrictie zorgt voor de nodige frustratie bij veel gebruikers, die het probleem bij Apple hebben neergelegd. Zij hebben namelijk meerdere ID's, maar ze kunnen de aangeschafte content niet op één apparaat downloaden.
Vodafone Runners: De iPhone 13 nu met 3 maanden gratis Apple TV+!
Maximaal voordeel als je thuis internet van Ziggo hebt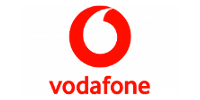 Bekijk actie
Misbruik
Apple gaat hier nu gehoor aan geven en de mogelijkheid bieden om meerdere gebruikersaccounts te koppelen onder één login. Dit gaat voor meer gebruiksgemak zorgen bij de automatische downloads. Maar dit zou in theorie ook misbruik in de hand kunnen werken, want als jij accounts van verschillende mensen samen kunt voegen dan is het mogelijk om ook alle content te downloaden van deze accounts. Hoe Apple dit probleem gaat tackelen is echter nog niet bekend.