Het avontuur van de op drift geraakte iPhone 4G krijgt een staartje. Het huis van Gizmodo-redacteur Jason Chen, die de iPhone in handen had gekregen, is doorzocht door de politie.
De aanleiding voor de huiszoeking was de door ons al eerder genoemde uitspraak van Nick Denton. Hij vertelde dat Gizmodo het prototype van de iPhone voor 5000 dollar gekocht heeft. Dit terwijl in de VS de aankoop van gestolen producten illegaal is.
De vraag is nu of de iPhone 4G gestolen is of niet. Om dit te onderzoeken heeft de politie vier computers en twee servers van Jason Chen in beslag genomen.
Vodafone Runners: De iPhone 13 nu met 3 maanden gratis Apple TV+!
Maximaal voordeel als je thuis internet van Ziggo hebt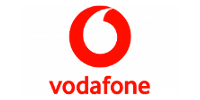 Bekijk actie
Jason Chen was niet aanwezig op het moment dat de politie bij zijn huis kwam, maar dat hield de politie niet tegen. De deur van Chens huis moest het ontgelden. In een verklaring van Chen vertelt hij dat de politie volgens eigen zeggen al een paar uur binnen was. "Ze lieten me mijn handen achter mijn hoofd plaatsen en fouilleerden me om te kijken of ik geen wapens en scherpe objecten bij me had."
Chen en Gaby Darbyshire van Gawker Media (moederbedrijf van Gizmodo), hebben de politie inmiddels gewezen op het feit dat een huiszoekingsbevel niet het recht geeft eigendommen van een journalist in beslag te nemen. De computer is daarom nog niet doorzocht.
De Telegraafmeldt dat de lokale officier van justitie nu moet bepalen of het belang van de journalist zwaarder weegt dan het onderzoek naar de herkomst van de iPhone 4G en of de computer alsnog doorzocht wordt.