Apple komt in april met een compleet nieuwe versie van MobileMe en die wordt dan helemaal gratis. Je zou denken dat dit eigenlijk vervelend nieuws is voor al die  mensen die daar niets van wisten, maar de afgelopen maanden wel een MobileMe-abonnement hebben aangeschaft of verlengd.
Speciale ondersteuning
Vervelend? Dat hoeft niet. Speciaal voor die hele groep mensen die onlangs een MobileMe-abonnement hebben afgesloten, of verlengd, wil Apple de huidige dienst niet zomaar stopzetten, maar in één jaar gefaseerd afbouwen, zodat voor deze gebruikers 'een soepele overgang naar de nieuwe dienst' gerealiseerd wordt.
Vodafone Runners: De iPhone 13 nu met 3 maanden gratis Apple TV+!
Maximaal voordeel als je thuis internet van Ziggo hebt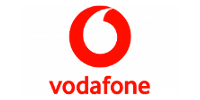 Bekijk actie
Radicaal verschil
Dat klinkt leuk, maar wat moeten we ons daarbij voorstellen? Welnu, recente kopers van een MobileMe-abonnement kunnen nog minstens één jaar op ondersteuning voor de huidige versie rekenen. Daarmee wekt Apple de suggestie dat de oude en de nieuwe versie radicaal zullen verschillen, zoals Steve Jobs in een e-mail aan een klant al had losgelaten. Maar in welk opzicht de ondersteuning voor de huidige variant dan verschilt van die voor de nieuwe versie, blijft nog even onduidelijk.
MobileMe 2G
MobileMe biedt onder meer al synchronisatie van e-mail, agenda's en contacten tussen iOS-apparaten en Macs (of Windows-pc's). Gebruikers van de 2G-versie krijgen een soort kluisje ('locker') in de wolk waarin zij persoonlijke mediacontent als foto's, muziek en video kunnen bewaren.  Daarnaast duiden sporen van code in iOS 4.3 op de komst van de nieuwe diensten PhotoStream en  MediaStream, waarmee gebruikers foto's en video via de cloud naar andere apparaten kunnen streamen.  Verder verwachten we onder andere een nieuwe dienst voor het lokaliseren van vrienden uit je eigen vriendenkring (Find My Friends) .
Aanvullende betaaldiensten?
We kunnen ons indenken dat de basisdienst van MobileMe gratis wordt, maar dat nieuwe diensten als PhotoStream, MediaStream en Find My Friends vooralsnog  worden gepresenteerd als aanvullende diensten die alleen voor huidige MobileMe-abonnees gratis zullen zijn. Je kunt nu echter geen abonnement op de huidige versie meer afsluiten. Ter overbrugging van het 'gat' tussen de oude en de nieuwe versie is alleen nog een gratis 60-dagen probeerversie mogelijk.